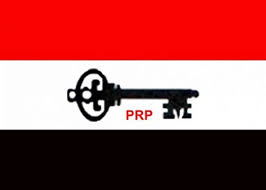 Alhaji Fahad Ahmed-Chikaji, Kaduna State House of Assembly candidate for Sabongari on the platform of the People's Redemption Party (PRP) has promised his constituents dynamic and purposeful leadership if elected.
He stated this on Tuesday when members of PRP from seven wards of Sabongari Local Government Area alongside supporters of other political parties staged a peaceful rally in Sabongari.
The supporters from different political parties converged at MTD junction, Sabongari to show solidarity to the candidate.
The supporters included; Youth Groups, Women Associations, Fahad Chikaji Support Group, Traders' Association and Civil Society Organisations (CSOs).
Addressing the supporters, Ahmed-Chikaji said he was not contesting for personal aggrandisement, but "I am into this race to ensure dynamic, equitable and purposeful representation in the state assembly.
"Your presence here shows how much love you have for me and for the constituency. I am certain that you are not here for money because I have nothing to give you.
"PRP is a party that has no money but it actually cares for the interest of the masses. Our ultimate goal is to change the lives of the common people for the better.
"I hope the love for me will not end here, elections into the State House of Assembly is coming up this Saturday, March 9, endeavour to come out en-masse and exercise your franchise," he said.
The Chairman, Fahad Chikaji Support Group, Abdullahi Salisu said the rally was to mobilise the electorate towards making the right choice in the forthcoming elections.
He said: "We hope that the rally will be peaceful without interventions of thugs. We are here to show solidarity and to mobilise people towards a peaceful and successful elections."
Similarly, the Director-General of Fahad Chikaji Campaign Orgnisation, Magaji Muhammad said that the candidate was widely accepted across Sabongari irrespective of tribe or religious inclination.
"We are optimistic that Fahad Ahmed Chikaji will emerge victorious come March 9 by the grace of Almighty God, therefore, we are happy and we appreciate all for the love and concern for our candidate.
"Your presence here shows your readiness to support the candidate to victory and the candidate is ever ready to carry all manner of people along towards the betterment of Sabongari constituency.
"We remain hopeful that you will never disappoint us come March 9."
Usman Haruna, Chairman PRP Sabon Gari Local Government encouraged members of Sabongari constituency to rally round their party to victory.
"We should do our best to vote PRP, vote Fahad Ahmed Chikaji for quality representation, because Balarabe Musa in 1979 had showcased a good and transparent leadership."

Load more