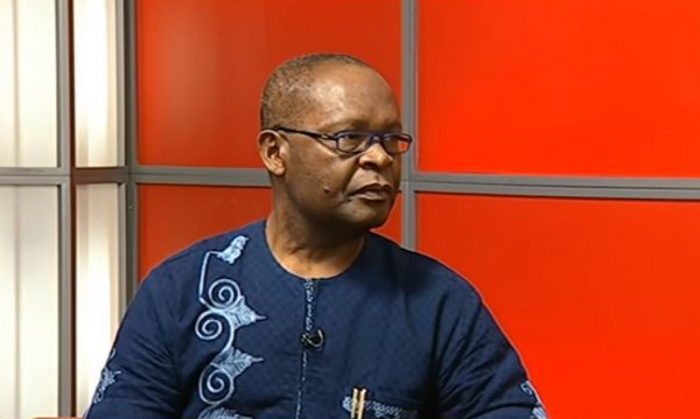 The Igbo Conscience (TIC) has fully endorsed the Governorship candidate of the All Progressives Congress for the up-coming Lagos State gubernatorial election, Babajide Sanwo-Olu and calls on right-thinking Igbo to vote massively for him for the overall good of Ndigbo and Lagos State.
A statement issued by Joe Igbokwe, leader of the group said "TIC, knowing fully well the Lagos Story as well as the meteoric growth of the state under the APC governments as well as its positive rub-off on the Igbo, believes that Sanwo-Olu is the right candidate to take the development and progress of Lagos to the Next Level, where Nigeria is comfortably porting today.
"We believe that a vote for Sanwo-Olu is an emphatic endorsement of the continuance of the alluring Lagos Story which had seen the resounding progress of Lagos and its economy in the last 16 years of democratic governance. We believe Sanwo-Olu is rightly placed to continue the enviable prosperity Lagos has witnessed in 16 years under Asiwaju Tinubu, Babatunde Raji Fashola and the incumbent Akinwunmi Ambode and we attest that Igbo have been principal beneficiary of that tremendous growth and progress.
"In making this endorsement, TIC took careful interest in the immediate and long-term interests of Igbo and what they stand to benefit in a progressive Lagos where they have invested and reaped bountifully over the years."
According to TIC, "We note that Sanwo-Olu has the depth, honing and pedigree to take Lagos further along the enviable level left by the governments of Asiwaju Tinubu, Babatunde Fashola and Akinwunmi Ambode thus, he is best suited to govern Lagos at this period in our history.
"It is the belief of TIC that voting for any other candidate apart from Sanwo-Olu in next Saturday's election will amount to arresting the progress of Lagos and inflicting deep wounds on the State and Igbo interests which have received a huge boost in the last 16 years of remarkable progress in Lagos. We therefore urge all Igbo to troop out enmass and vote Sanwo-Olu for their own interest and progress.
"TIC warns Igbo of the dangers of playing and subscribing to any contrary politics that doesn't rhyme with the progressive mood of Lagos and warns that such foolhardy move will injure the long-term interests of Ndigbo in Lagos and beyond. We therefore urge Igbo to not only vote for Sanwo-Olu but show such in their known strongholds so as to show a sense of solidarity to our brothers that we all are on the same progressive page for the betterment of Lagos and the country in general".

Load more