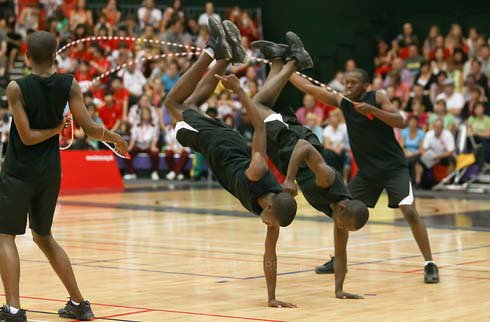 As the Nigeria Rope Skipping Federation prepares to host other African countries in a workshop, six world-rated trainers are expected in the country for the event.
The Federation's Secretary, Olusesan Olukoya made this known in Lagos on Thursday.
The workshop which is the first of its kind in the country will hold from April 18 to April 20 at the Rowe Park in Yaba, Lagos.
Olukoya said that a former World Champion and Coach, Laila Little, would lead the seasoned trainers to Lagos for the workshop.
He said the workshop was aimed at showcasing the spectacular talents, skills among youths in African nations that were new entrants in the sport.
"We are indeed ready to host officials and athletes from other African countries, as well as international coaches and trainers that have promised to be part of the event.
"Laila Little who is the President and Founder of the International Double Dutch League (IDDL) alongside five others, will tutor participants and expose them to the latest trends in the sport," he said.
Olukoya said that no fewer than 1,000 students and 200 teachers across the country would participate and benefit from the programme.
He said that the federation would work toward getting 10,000 ropes, as a follow-up to engage participants after the workshop across the country.
"After the workshop, we are already planning on how to continually engage participants and new athletes that will want to engage in the sport.
"With 10,000 ropes, we will be able to distribute it to states in the country to engage their athletes regularly, '' Olukoya said.
He said that some individuals would be given due recognition for their contributions to the development of the sport.
No fewer than 10 countries would participate in the workshop.

Load more