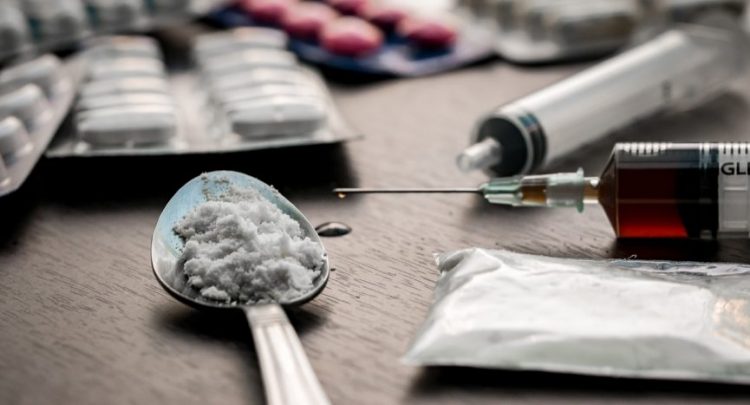 A member of the National Youth Service Corps (NYSC) in Niger, Miss Ulinkhifo Isibhakhomen, on Thursday urged pupils and students in the state to shun drug abuse.
Isibhakhomen, a batch 18 A corps member gave the advice during a one-day sensitisation programme for primary and secondary schools in Minna and Bosso areas of the state.
Drug abuse or substance abuse refers to the use of certain chemicals for the purpose of creating pleasurable effects on the brain.
There are more than 190 million drug users around the world and the problem has been increasing at alarming rates, especially among young adults under the age of 30.
Apart from the long-term damage to the body, drug abuse causes, drug addicts, who use needles, to be at risk of contracting HIV and hepatitis B and C infections.
The corps member said that the programme was part of her Community Development Service (CDS) to ensure a better society.
She added that drug abuse could lead to untimely death, insanity and vices that would make one a nuisance to the society.
"I am happy to tell you that I am a success to my parents and Nigeria today because I stayed away from all forms of drug abuse.
"There is the need to let children know at an early age that drug abuse is a bad habit that can destroy their future," she said.
She said that drug abuse could lead to non concentration in studies; lack of respect for teachers and parents.
Isibhakhomen, therefore, urged students to report suspected classmates to their school authorities for appropriate action.
Mr Adebayo Issac, Deputy Commander, Operations and Intelligence Unit, National Drug Law Enforcement Agency (NDLEA) in the state, said during the sensitisation programme that any medicine or drug taken without prescription by a qualified health personnel, amounted to drug abuse.
"Drug abuse is the same thing as a rat taking poison; it may die or survive," he said.
Issac, who presented a paper titled: `Effects of Drug Abuse in our Society', said that the substances frequently used were codeine, cocaine, marijuana, heroin, alcohol, and tramadol, among others.
He also identified lizard excreta, rubber solution, zakami plant, zobo drink mixed with codeine or cannabis sativa as psychotropic substances frequently used by youths.
Malam Yakubu Roka, Acting Director in the sports unit of the state's Ministry of Education, advised students and pupils to take the lessons learnt to other children in their family.
Roka urged them to insist on visiting a health facility for treatment each time they took ill.
Miss Sedoo Michael, an 11-year-old primary five pupil of Anguan Zakami Primary School, Gbeganu, in Minna, said she could now differentiate between proper intake of drugs and drug abuse.

Load more