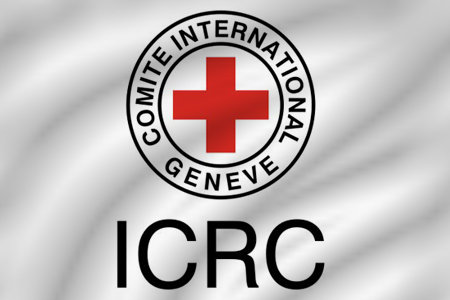 The International Committee of Red Cross (ICRC) has trained five Judges and 20 members of the ECOWAS Community Court of Justice to boost their capacity on International Humanitarian Law (IHL).
Mr Jean-Francois Quequiner, Deputy Head of Delegation, ICRC Nigeria, made this known on Thursday while speaking at the opening ceremony of the training in Abuja.
He said the training was aimed at strengthening the expertise of the Judges and other members of staff of the court on the application of IHL.
Quequiner emphasised that the success of the workshop would be depending on strong participation of participants.
He identified the dialogue with member states as an essential tool that would enable ICRC to build the necessary trust to carry out its operations in the protection and assistance of victims of armed conflict and other situations of violence.
Quequiner noted that the committee mandates included promotion and ensuring respect for IHL, which provides for protection for persons, "who are not or who are no longer participating in hostilities."
He emphasised that their engagement with ECOWAS Community Court of Justice starting with the two-day training was an opportunity for both ICRC to interact and as well exchange knowledge.
He further noted that it would as well facilitate the committee's understanding of how the court functions.
According to him, the court's human rights jurisdiction gives members the responsibility to hear from vulnerable individuals seeking redress for infringements on their right to life and dignity among others.
"Over the last few years we have seen armed conflicts spread throughout the region, affecting many of the most vulnerable population in the region.
"From these conflicts, cases complicating breaches of IHL are likely to appear before the court in the future as survivors begin to find their voices.
"While we understand that IHL has not played a large role in the court's past decisions, we want to ensure that the court is fully prepared to tackle the necessary elements of IHL that might come up.
"This workshop is only the beginning of what will hopefully be a long and productive collaboration.
"The dialogue will of course respect the requirements of confidentiality to which the court and ICRC are bound.
"The ICRC's confidential dialogue with member states is an essential tool that allows us to build necessary trust to carry out our operational role in the protection and assistance of victims of armed conflict and other situations of violence," he noted.
Quequiner identified ICRC as an impartial, neutral and independent organisation whose exclusively humanitarian mission was to protect the lives and dignity of victims of violence among others.
"Our protection work focuses on seeking to restore family links for those who might have been separated as a result of armed conflict, working with the vulnerable in the civilian population to make sure they have the tools needed to live in dignity and safety.
"We are also providing facilities with information on missing relatives among others," Quequiner said.

Load more