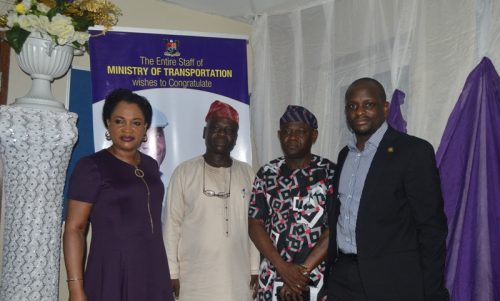 Public Servants in the employ of the Lagos State Government have been urged to live up to their responsibilities by being proactive and dedicated to duty.
Commissioner for Transportation, Mr. Ladi Lawanson gave the admonition at the Last-day in Office Ceremony of the Director, Public Affairs of the Ministry of Transportation, Mr. Adetunji Bakare.
Lawanson stated that Bakare was a thorough, diligent and Public Affairs Administrator who had positively impacted many lives in the profession, adding that the outgoing director had brought a lot of professional experience and maturity to his duty which had aided the ministry in terms of positive image making.
In his remarks, the Permanent Secretary, Ministry of Information and Strategy, Mr. Folarin Adeyemi also described Bakare as a veteran in the field of journalism with high level of professionalism.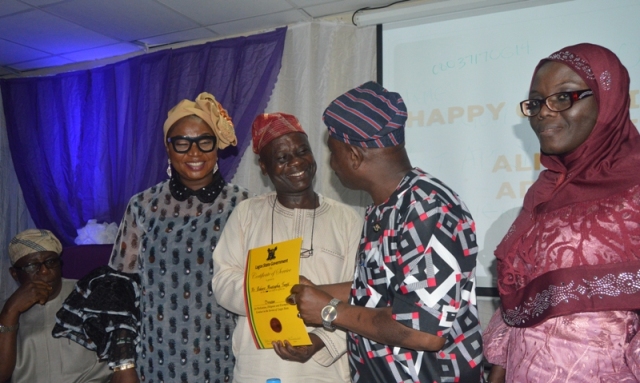 In the same vein, the Permanent Secretary, Ministry of Transportation, Dr. Taiwo Saalam said that Bakare would be missed for his professional conduct as a seasoned and well grounded journalist of repute who had contributed immensely to the development of the state.
Bakare, who started his career in the Lagos State Civil Service as a teacher, later took up a fresh appointment in the mainstream of the Civil Service as an Information Officer at the Ministry of Information and Strategy. The service journey later took him through the Office of the Secretary to the State Government, Ministries of Health, Environment and Physical Planning, Education, Economic Planning and Budget as well as the Local Government and Chieftaincy Affairs. Others includes the Lagos State House of Assembly and the last being the Ministry of Transportation where he retired.
Responding, Bakare credited his success story and professional development to the training received from his mentors in the service which by implication helped him in molding officers that came his way.
He extended his appreciation to all his mentors, friends, relatives and colleagues that have worked with him.

Load more