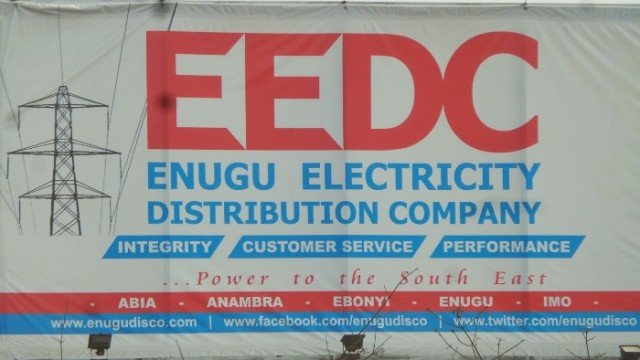 The Enugu Electricity Distribution Company (EEDC) in Aba has threatened to disconnect electricity supply to houses whose landlords vow not to pay bills until their houses are metered.
The EEDC, Head Public Affairs, Mr Emeka Eze made the disclosure on Thursday after the Aba Landlords Protection and Development Association (ALPADA) decried `outrageous' bills.
According to Eze, if they refuse to pay, we will disconnect them until they get pre-paid meters since they are taking that as a position.
"There are meter providers that have been approved by the Nigerian Electricity Regulatory Commission (NERC) and are suppose to have taken effect from January.
"Once that starts, the new providers will take over the deployment of metre to customers and it will no longer be the responsibility of the EEDC to do that.
"Therefore, it is not a threat at all that they will not pay their bills if they are saying they do not want supply until they are metered, then, they should let us know, we will oblige them,'' he said.
ALPADA had earlier on Thursday told its members to stop paying EEDC bills until the company provided them with prepaid meters to save them from further losses through its outrageous bills.
The President-General of ALPADA, Chief Alphonsus Udeigbo told NAN that the group agitation for better services and bills from EEDC began since year 2016.
Udeigbo said that ALPADA members were seeking for justice for Aba electricity consumers.
He alleged that the EEDC and its staff were using outrageous bills to syphon money from landlords adding that the association had laid several written complaints to the electricity company.
"When we did not get a satisfactory response from the EEDC, ALPADA however, sent a petition to NERC in Abuja.
"ALPADA further wrote to Abia State House of Assembly and the National Assembly for intervention into the matter and the bodies invited them.
"It is unfortunate that the EEDC refused to respond to the invitations.
"Our call for justice since 2016 is what has resulted in warning our members to stop paying bills until we are given pre-paid meters,'' Udeigbo said.
He said that the EEDC threat to disconnect Aba landlords if they refused to pay bills was not acceptable adding that the company owed them through over-billing from outrageous bills running to millions of Naira.
"Our grouse is not different from the pains of Aba people, the Federal Government told them to give customers pre-paid metres because people are supposed to pay the worth of their consumption.
"They have been using us to meet their inordinate targets and we are agitating for payment of the worth of power supplied to us which is not what is happening to us right now.
"The EEDC have no right to disconnect us, we will not accept that because they want to tell us they are bigger than us,'' he said.

Load more