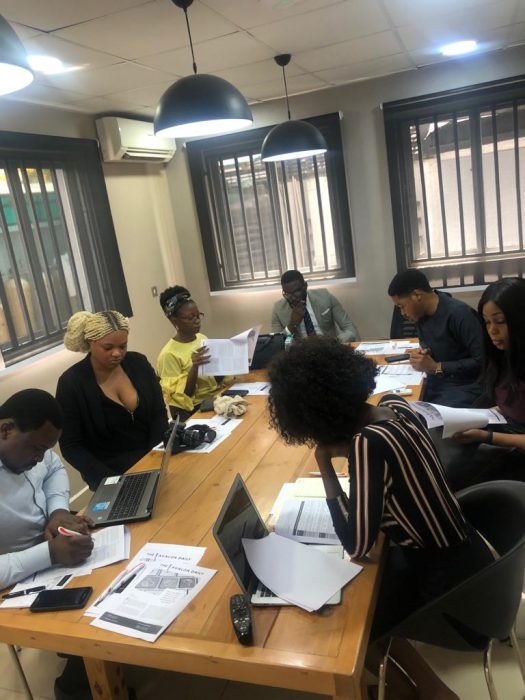 The Avalon Daily, an online media platform on Thursday held a round table meeting to discuss a pre-election good governance report that sampled a thousand young people between the ages of 18 and 35 in Lagos State.
Introducing the event, the Managing Editor, Ayodele Adio said "the survey was aimed at identifying major issues faced by the residents with a view to laying out key areas requiring urgent government intervention".
Precious Ohaegbulam, the Editor of The Avalon Daily explained the aim of the survey to the discussants, which he said was to "assist in shaping the voting choices of young voters in Lagos during the 2019 gubernatorial elections and to ensure that the contestants and eventual winner would see the results of the survey as raw data, which if properly used, could form policies that could be developed and implemented".
The panel of discussants went on to discuss some of the findings of the report prominent of which was 75% of the respondents identified environmental sustainability and poor road networks as the most critical issue they face residing in Lagos state.
The discussants in attendance at the round table were Lolade Nwanze, Head of Digital Media, Guardian Newspaper, Gbenga Aborowa, broadcast journalist, Ibrahim Babalola, founder of Muster, Wilson Erumebo, research desk, Nigeria Economic Summit Group, Dayo Obey, an enterprise development consultant, Odera Okakpu, a journalist and Yewande Kazeem, a media entrepreneur.
In his closing remarks, Mr Adio promised that The Avalon Daily will continue publishing relevant reports in the coming months that will bridge the knowledge gap among young people and influence policy.

Load more