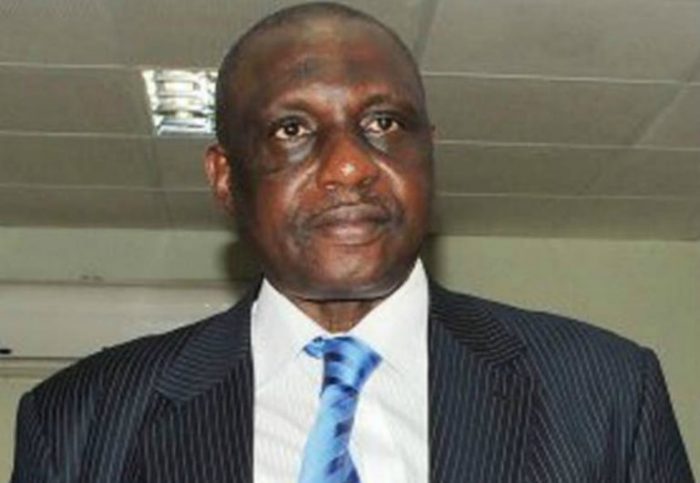 The Oyo State Government and its Osun counterpart on Wednesday in Ibadan announced activities lined up for a joint state burial ceremony for the late Taiwo Ogunjobi, an ex-football international.
The two state governments made the announcement at a joint news conference held at the Oyo State Ministry of Youth and Sports premises.
The late Ogunjobi was a former Secretary-General of the then Nigerian Football Association (NFA).
Ogunjobi who played as a defender for the then Green Eagles and defunct IICC Shooting Stars died at the age of 66 in the early hours of Feb. 11.
He died at the University College Hospital (UCH) in Ibadan following a brief illness.
Yomi Oke, the Oyo State Commissioner for Youths and Sports, told newsmen that activities in the burial programme would involve all the entire south-west states and football administrators in the country.
He said the programme would feature novelty matches, symposium and a candle-light procession for the deceased in Ibadan from March 13 to March 15.
"The lying-in-state is expected to take place at the main bowl of the Lekan Salami Stadium in Ibadan on Thursday, while the church service comes up at Living Spring Church, Ojoo in Ibadan, before the interment,'' Oke said.
Layi Adesiyan, a Director from the Osun State Ministry of Sports, said the state had aligned its programmes for the burial with those of Oyo state.
He said this was to ensure a smooth and befitting burial for the deceased former football player and administrator.
"There will be a novelty match between Ijesha Warriors and Osun United Football Club on Tuesday, March 12 in appreciation of the deceased's contributions to the development of grassroots football in Osun, his home state.''
Lanre Ogunjobi, son of the deceased, said his father's family would ensure the establishment of a foundation to care for the society's less privileged because he cherished education during his lifetime.
"Basically, the foundation is going to be one aimed at encouraging students to focus on their education. You can go to school and play football at the same time. This, he did during his lifetime.
"We have the intention of speaking with the Commissioner for Education in terms of scholarships for these students," he said.
NAN reports that the news conference was attended by Ayodeji Ogunjobi, Rotimi Ogunjobi, Bolaji Ojo-oba, a former General Secretary of Nigeria Football Federation (NFF).
They were joined by ex-Nigeria internationals such as Mutiu Adepoju and Dimeji Lawal.

Load more