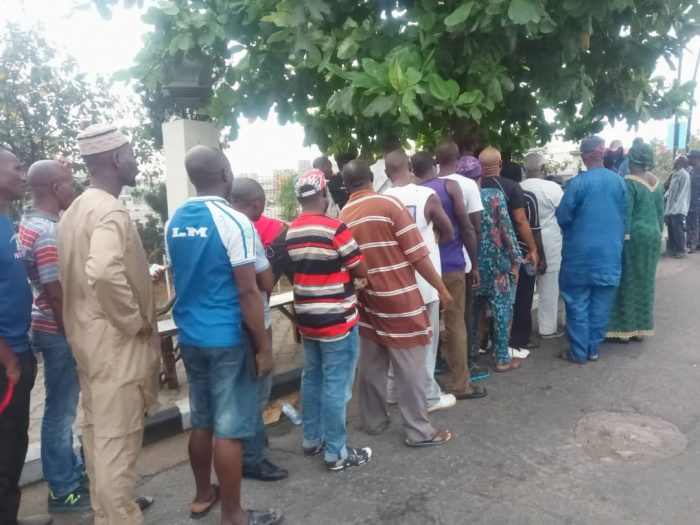 Accreditation and voting commenced on schedule in most polling units in Bauchi state, with an impressive turnout of voters.
Correspondents who went round some of the units report that the exercise commenced between 8 am and 8.15 in most of the units, just as election officials arrived early, with complete voting materials.
At Kofar Sarkin Gwallameji unit in Bauchi metropolis, officials were on ground by 7 am with voting materials, while voters had turned out as early as 5 am.
The situation was the same at Babba Takko, ATBU campus, Sarkin Yelwa Makaranta, Makama and Dindima, among other units within the meter metropolis and nearby communities.
In Soro town of Ganjuwa Local Government Area, a news correspondent who visited Unguwar Wakili and Unguwar Wajuki, among other units, said the conduct of the exercise was hitch-free.
Presiding Officer at one of the units, Mr Adaji Muktar, said all materials were intact, and that the Card Readers were fully functional, unlike the last exercise when some of the facilities malfunctioned.
Also, some voters in the area, Mrs Fatima Umar and Mr Ibrahim Maigari, expressed satisfaction with the smooth conduct of the elections.
In Gar and Alkaleri towns of Alkaleri Local Government Area of the state, there were no ugly incidents recorded and the exercise was orderly.
However, the low turnout of voters was recorded in some of the units in Gar, but one of the voters, Ali Gar, explained that most voters would turn out later in the day, adding that the simultaneous accreditation and voting plan introduced, had made thing easy.
"Some of the voters felt the exercise is no longer cumbersome, as such they did not have to rush to polling units, but will rather attend to some of their engagements and come out later," he said.

Load more