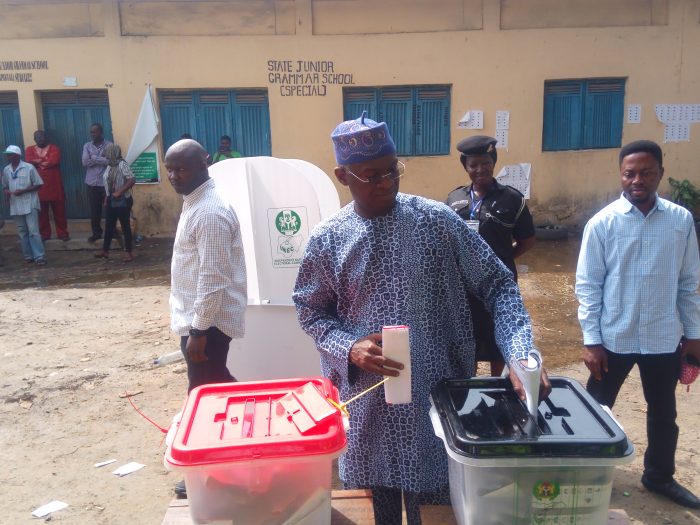 Kazeem Ugbodaga
Former Governor of Lagos State, Babatunde Fashola has cast his vote in Surulere area of Lagos on Saturday.
Fsshola, Minister of Power, Works and Housing voted at around 10:38am at his polling unit 002, Itolo Grammar School, with his wife, Abimbola.
Fashola said he was impressed with the process of voting so far and wished that other voters in different part of Lagos experienced the same smoothness.
When confronted on the low voters turnout, Fashola said it was too early to conclude as more people would still turnout to vote before the close of voting.
He said until when the votes were counted and then compared with that of the presidential election that one could conclude that there was low voters turnout or not.
Fashola, however, said Lagosians should be more concerned about the governorship and state assembly elections as the units were closer to them than the federal.
He called on those still at home to come out and vote.

Load more