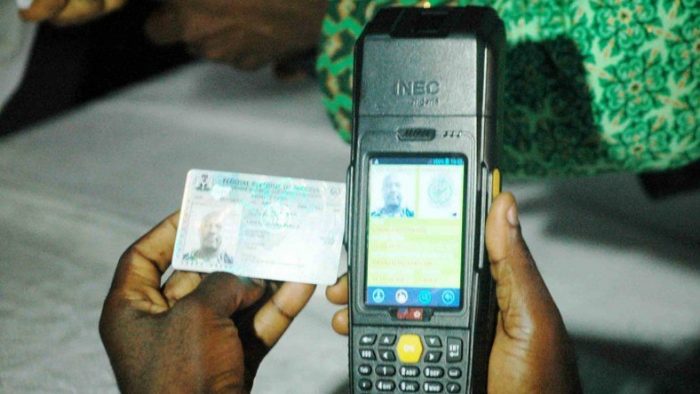 The Independent National Electoral Commission (INEC) in Ilorin on Saturday recorded an improvement in the use of smart card readers as verification and authentication of most voters were successful.
The news correspondent, who monitored some of the polling units at Ajikobi, Oja-Oba, Kutu, Opobiyi among others, reports that INEC staff handling the card readers lauded the development.
Mr Ibrahim Saliu, an INEC ad hoc staff handling the card reader at Kutu area, said the card reader had improved tremendously in the area of verification and authentication.
He added that he had not recorded any hitch since the exercise commenced, stressing that voting had been impressive without any hitch.
Also, Salmat Abubakar, an ad hoc staff, stated that she had not experienced malfunctioning of the card reader as both verification and authentication went on without recourse to the use of manual voting.
Miss Seun Mosurat, also an ad hoc staff at Ode Opobiyi, Ajikobi unit 020, noted that the card reader had improved compared to the time of the Presidential and National Assembly elections.
She, however, said that there were exceptional cases where the card reader could not authenticate but verified the identity of the owner.
She maintained that the development had not posed any threat to the exercise.
During the Presidential and National Assembly elections, card readers from some of the polling units malfunctioned.
The card readers in some units verified voters but could not authenticate them.
In Omu-Aran, the headquarters of Irepodun Local Government Area, there were reported cases of card reader malfunctioning which were rectified by INEC engineers almost immediately.
In Omupo, Ifelodun Local Government, the card readers were functioning very well with high turnout of voters to exercise their franchise.

Load more