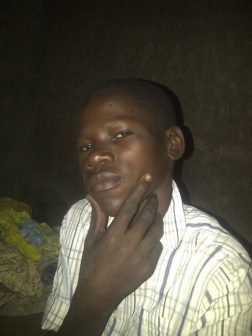 Oluwole Adeboye
The police at Elere Divisional Headquarters, Agege, Lagos State have arrested a 20-year old man called Walihu for allegedly beating a 24-year old man, Olamide Oyedele, to death over N50.
The incident occurred at 1a Itogbe street, Tabon-Tabon Agege, Lagos.
The suspect was arrested with the help of his girlfriend.
PMNEWS gathered that Oyedele who lived with his mother, was hit with a juju charm.
A brother of the deceased, Opeyemi Akinyode, 13, a primary six pupil of Methodist School, Tabon-Tabon, Agege, disclosed that he left home with Oyedele on the fateful day to buy tea from a kiosk near their home at Adesina Lane when they ran into the suspect and another friend.
"His friend begged him for N50 which my brother gladly gave him. Walihu, my brother's killer, also begged for the same amount but my brother told him that he had no money to give to him. This, however, infuriated Walihu, who then dipped hands into one of his pockets, brought out a ring and hit my brother in the face and chest. My brother slumped and started foaming from the mouth while Walihu immediately fled the scene," he narrated.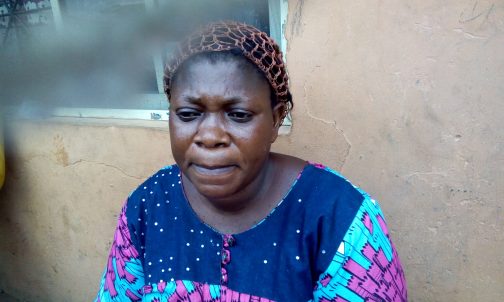 A relative of the deceased, Mrs Adejoke Akinyode described him as a "disciplined and brilliant young boy. His mother is a younger sister to my husband," she added.
"When I got to the scene of the incident, I met him foaming in the mouth and the crowd told me to urinate and put it in his mouth which I did, yet the foaming continued and we rushed him to a traditionalist called Alhaji Anipupo and all efforts made by him proved abortive. We later rushed him to the woman leader of Oodua Peoples Congress(Reformed), Mrs Fatimah Olatoyinbo aka Iya Oodua Agege who told us that it was too late and that the boy was dead," she said.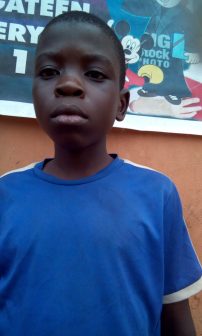 The case was later reported at the Elere Divisional Headquarters, Agege where we learnt that the girl that was detained was the suspect's girlfriend who later provided useful information to the police in arresting the suspect the next day.
The case has since been transferred to the State Criminal Investigation Department (SCID), Panti, Yaba while the corpse has been deposited at the Lagos Island mortuary.

Load more