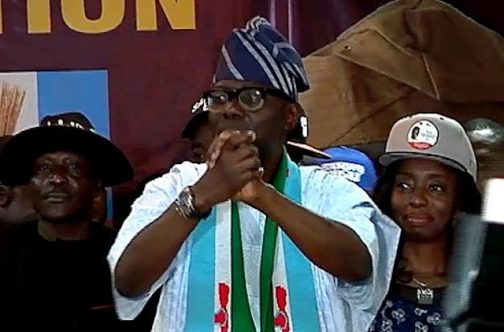 Babajide Sanwo-Olu, the All Progressives Congress (APC) governorship candidate, in Lagos State on Saturday reversed his loss two weeks ago of his polling unit 019, recording a resounding victory.
He polled 124 votes, while his closest rival Jimi Agbaje of the Peoples Democratic Party got 26 votes at the unit at his Lateef Jakande/Femi Okunnu Ward in Ikoyi.
The Action Democratic Congress (ADC) got two votes and the Young Progressive Party (YPP) got one vote.
The APC also won the House of Assembly polls for the Eti-Osa Constituency II.
Incumbent Gbolahan Yishawu, who has represented the constituency since 2011, defeated the PDP by 140 votes to 30.
Only 157 voters were accredited for the exercise out of 1100 registered voters, while four votes were voided.
Sanwo-Olu expressed confidence about winning the 2019 gubernatorial elections.
In the presidential election two weeks ago, the PDP snatched Sanwo-Olu's polling unit, winning 52 votes to APC's 48.
However, PDP candidate, Jimi Agbaje also lost his polling unit by 84 votes to 80.

Load more