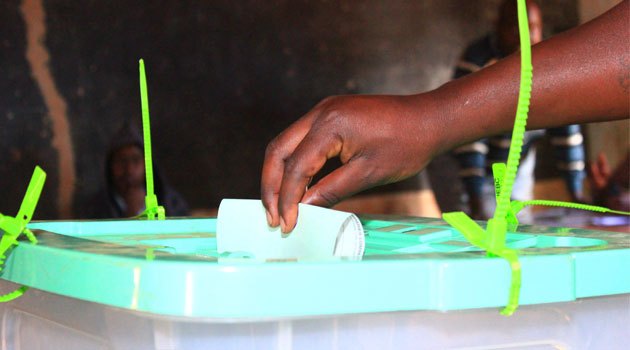 A low voter turnout has been witnessed in the Local Government elections in some parts of the Abuja Municipal Area Council (AMAC) in the FCT.
Although voting has commenced in some polling units in the area, only a few voters were seen exercising their franchise.
In Gaduwa Estate polling unit 017A, INEC staff arrived at 7 a.m. and voting commenced at 8:30a.m, but only about 20 voters had turned out for the exercise.
Miss Stella Usifo, attributed the voter apathy to ignorance on the path of the electorate .
"This grass root election is the most important because it is your immediate representatives you are voting for.
"If you have any issues, the Local Government Chairman is your first point of call, not President Buhari.
"I have a candidate and I came out as early as 6:30 a.m. to vote," Usifo said.
Mr Rhoda Joshua, the Presiding Officer of the Gaduwa polling unit, said everything had been put place, but that few voters turned out for the polls.
The situation was the same at the Prince and Princess Estate polling unit 017b where only about 20 voters were seen at the polling units.
Mr Mustapha Terry, the Presiding officer, said accreditation and voting commenced at 8: 30 a.m., but that the voters were not coming.
Mr James Agidib, another voter, blamed the apathy on dissatisfaction of some voters with the outcome of the Feb.23 presidential election.
"I think people were dissatisfied with the the whole process of the presidential elections, they believe their vote did not count.
"I feel the same way too, but that has not deterred me from coming out today to vote; I must exercise my civic duty. Change is a process and I believe gradually we will get it right," Agidib said.
Mrs Ngozi Oleka, an observer with Society for Advancement of Credible Leadership, said the process had so far been free and fair, but lamented the low voter turnout.

Load more