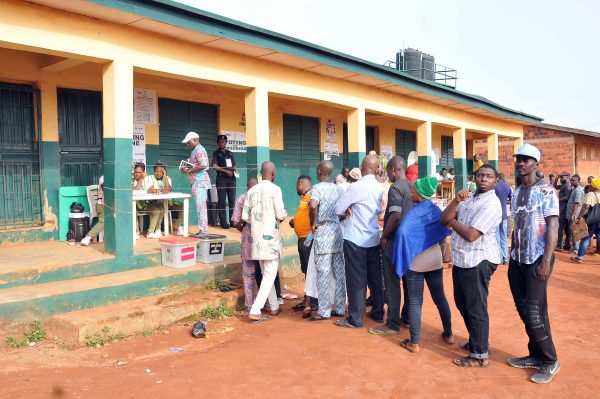 Some voters in Arepo town of Ogun State on Saturday said that they voted in the Governorship and Houses of Assembly Elections so that their votes would count in the election of their leaders.
They told the News Agency of Nigeria (NAN) during the elections in Arepo that they were determined to exercise their franchise to satisfy their conscience.
According to some of them, apathy was not an option.
Mr Chidi Alanso, Manager, Kpress Laundary, said that those who did not vote would have no justification to complain of bad leadership.
He said that while he voted for a candidate for continuity of good governance, he voted another for a change for better.
He said: "Though I reside in Ogun, what is happening in Lagos State influences me a lot .
"I know this state will also develop like Lagos with continuity of good governance." he said.
A food vendor, Mrs Amara Udoh, told NAN that she voted to have an input on who should take major decisions about her in the next four year.
She said, "I needed to be involved in the election of those who will formulate policies and take major decisions about my future," she said.
A transporter Mr Chinedu Ehejirika, said that he suspended many things to be available to vote for candidates of his choice.
He encouraged Nigerians to derive pleasure in exercising their franchise, saying that it was wrong for people to refuse to vote in the claim that elections could still be rigged after all.

Load more