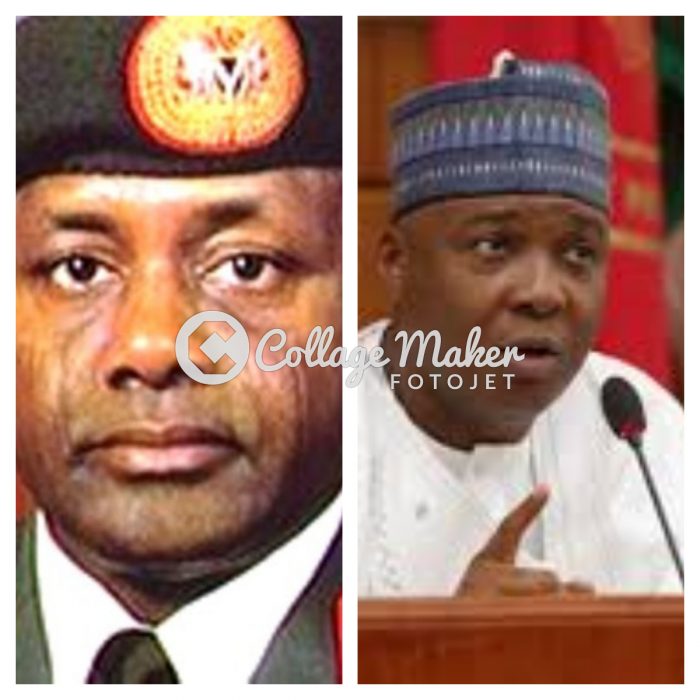 A senator under the Peoples Democratic Party, PDP, Obinna Ogba, has delivered his verdict on Senate President, Bukola Saraki, saying he is just like the late Military dictator, General Sani Abacha.
Speaking on Thursday at the Valedictory Session of the 8th Senate, Ogba said he would liken Saraki's leadership to that of Abacha, saying he was one of those who believed in the leadership of the late dictator.
"I will liken Saraki leadership to that of Abacha. He is just like Abacha. I am one of those who believe that many people can say what they like but Sani Abacha is a president that we have never seen. You may like him, you may not like him," he said.
According to him, Abacha was a good man no matter what people said of him, saying that during the despotic leader's days, insecurity was not as rife as it was today.
He prayed that God would bless Abacha wherever he was, as he was the one who created Ebonyi State.
In his words: "Abacha is a very good man, no matter what they are saying about him. People who are condemning him today are doing worse things. During Abacha time, we didn't have security problems like this. The man did and so many good things.
"Wherever the man is, God will continue to bless him. He is the one that gave us Ebonyi state. God will continue to bless him and you too, Saraki."
However, he decried a situation where some senators did not see anything good in some zones of the federation.