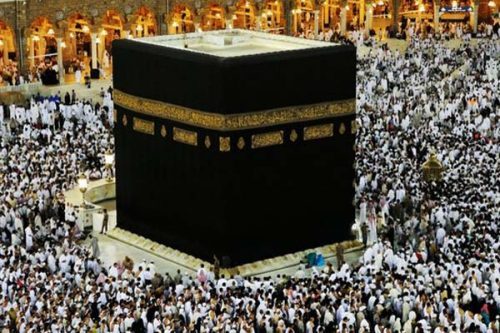 The National Hajj Commission of Nigeria (NAHCON) has cautioned the 2019 Hajj National medical team against preferential treatment of pilgrims during the Hajj operations.
Alhaji Abdullahi Muhammad, NAHCON acting chairman, said this in a statement issued by Fatima Usara, Head Public affairs unit of the commission on Sunday in Abuja.
The chairman advised the 15-member team to remain steadfast in the discharge of their duties, provide quality service to all pilgrims and give them the best attention they deserve.
Muhammad urged the medical team to remain professional and unbiased in providing services to the pilgrims and prayed for the success of Nigeria and the 2019 hajj exercise.
Dr Kabir Kana, leader of the medical team assured NAHCON of their determination to deliver effective services to the pilgrims.
Kana charged his colleagues to abide by the ethics of the profession, respect the rights of pilgrims and provide them with efficient services.
The team leader advised members of the team to respect the laws of Saudi Arabia at all times for a successful assignment throughout the Hajj exercise.

Load more