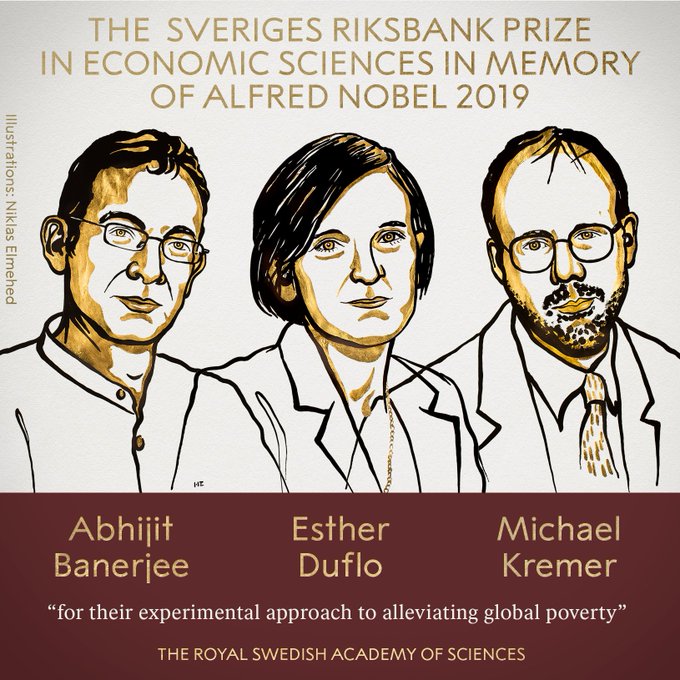 The Sveriges Riksbank Prize in Economic Sciences in Memory of Alfred Nobel has been awarded to Abhijit Banerjee, Esther Duflo and Michael Kremer.
They were awarded "for their experimental approach to alleviating global poverty."
Esther Duflo's success means we have a second female winner of the Nobel prize in economics, 50 years after it was first awarded.
Esther Duflo is also the youngest person to win the Nobel economics prize.
Esther Duflo and Banerjee, who are married, both work at MIT while Michael Kremer is at Harvard.
Reacting to the prize, she said: "It's incredibly humbling."
She didn't believe that she (who is 46), Banerjee (58) and Kremer (54) would be in the running until they were significantly older.
She added that the award also recognises hundreds of researchers who work on global poverty.
"It is a movement that is much larger than the three of us."