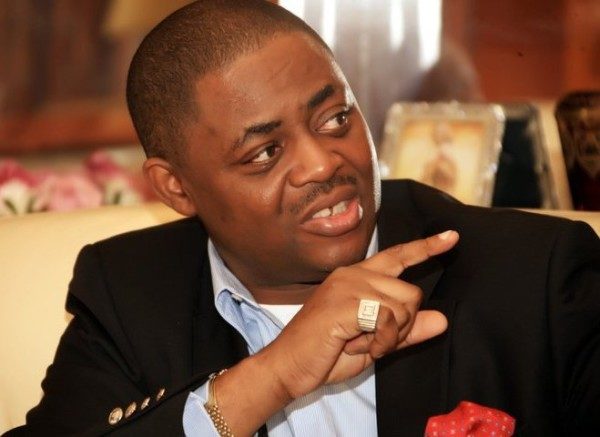 By Taiwo Okanlawon
A member of the Peoples Democratic Party, PDP, and former Aviation Minister, Femi Fani-Kayode has reacted to the Supreme Court ruling against Atiku Abubakar, 2019 presidential candidate of the party.
In his reaction, Fani-Kayode, a lawyer, said President Muhammadu Buhari won at the apex court, but he lost in the Supreme Court of God.
The Bible says "be still and know that I am God!"@MBuhari may have "won" in the Supreme Court of man but he has lost in the Supreme Court of God.

Let us wait and see how things unfold but one thing I am sure of is that the Egyptians we see today, we shall see them no more!

— Femi Fani-Kayode (@realFFK) October 31, 2019
Atiku had challenged the judgment of the Presidential Election Tribunal which affirmed the victory of President Muhammadu Buhari's victory at the February 2019 poll.
However, the Supreme Court in a unanimous judgment on Wednesday affirmed that Buhari was validly elected as Nigeria's President in the 23 February presidential election.
Atiku had earlier reacted to the Supreme Court's judgement, saying the judiciary has been sabotaged and undermined by an overreaching and dictatorial cabal.
Atiku, in a statement after the court's judgment stated that "it is said that the Supreme Court is not final because it is infallible, but that it is infallible because it is final. While I believe that only God is infallible everywhere, and only Nigerians are infallible in our democracy, I must accept that the judicial route I chose to take, as a democrat, has come to a conclusion.
"Whether justice was done, is left to the Nigerian people to decide. As a democrat, I fought a good fight for the Nigerian people. I will keep on fighting for Nigeria and for democracy, and also for justice."