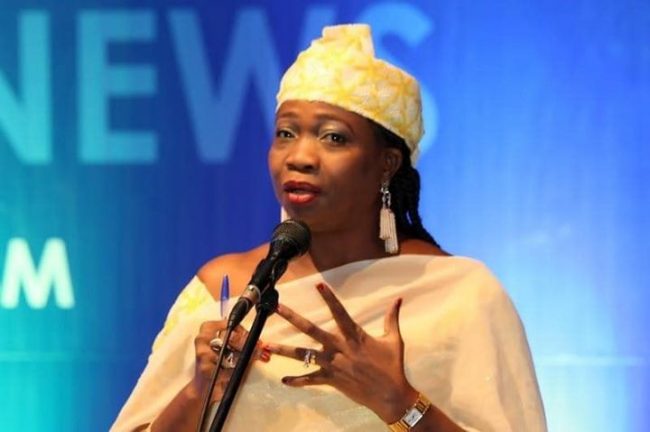 According to the Chairman/CEO, Nigerians in the Diaspora Commission (NIDCOM), Mrs. Abike Dabiri-Erewa, stronger partnership between intelligent Nigerians and Indians in Diaspora is capable of transforming the world.
Dabiri-Erewa made this known in Abuja during the commemoration of the 2020 Pravasi Bharatiya Divas (Indians in Diaspora day) and World Hindi Day.
The News Agency of Nigeria (NAN) reported that Pravasi Bharatiya Divas (PBD) is commemorated on Jan. 9 to mark the return of Mahatma Gandhi to India from South Africa and recognizing Indians in Diaspora.
Dabiri-Erewa said that those in Diaspora represented persons undergoing human capital development especially the combination of Nigerians and Indians in Diaspora who are known to make up the most intelligent migrants in countries of residence.
According to her, Nigerian doctors are known to be among the best in their countries of residence and Indians in Diaspora have also contributed to industrial development in their countries of residence.
She explained that if Nigerian medical doctors abroad could impart their knowledge and expertise back in the country, it would go a long way toward reducing the rate of medical tourism.
Dabiri-Erewa commended India for its laudable achievements recorded in overseeing the affairs of its citizens living in various countries and the contributions they were making toward further development of the countries of their residence.
The NIDCOM boss said that Nigeria also had a lot to learn from India in terms of how it had successfully handled the affairs of its nationals in Diaspora.
"There is a lot to learn from what you have done with your diaspora. When I became chairman of NIDCOM, the first high commission I decided to visit was the Indian High commission to learn from India.
"What I have learnt from India has helped us in the task of setting up of the Nigeria Diaspora Commission and we will continue to come to you to learn more from you.
"The Indian Diaspora is a bridge to the world. We also have a Nigerian Diaspora that is also a bridge to the world but we know that we have a lot to do." Dabiri submitted.