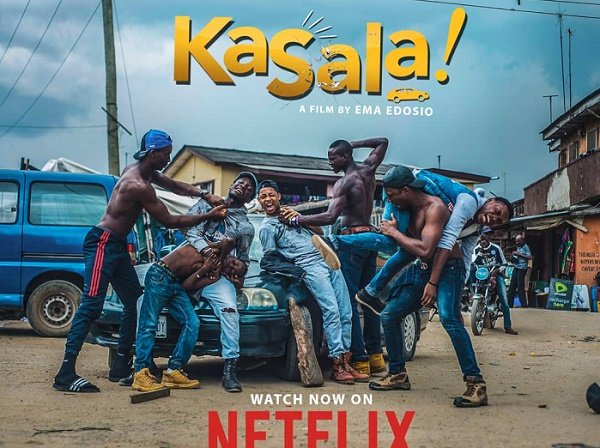 A comedy thriller produced and directed by ace movie maker, Ema Edosio, titled 'Kasala', is now available for viewing on America popular streaming service, Netflix.
The film, featuring veteran Nollywood actor, Jide Kosoko, tells the story of a fast-talking teenager, Tunji and his three friends with whom he goes on a joyride around their neighborhood in his uncle's car.
However, the movie climaxes after they crashed the vehicle and must get it fixed within five hours before Tunji's strict uncle (Jide Kosoko) gets back from work.
To raise the money for the car repair, the group of friends then resort to avenues known to each one of them, as the movie further unravels moments of intense hysteria.
Shot from a screenplay by Temi Sodipo, 'Kasala' stars Chimezie Imo, Emeka Nwagbaraocha, Tomiwa Tegbe, and Mike Afolarin.
Others also starred in the movie are Judith Audu, Gabriel Afolayan, Jide Kosoko, Sambasa Nzeribe, and Kassim Abiodun.
The movie, according to Ema Edosio, comes as a step towards fulfilling his long term dream of shooting films that "tell of the authentic lives of Nigerians.

Load more