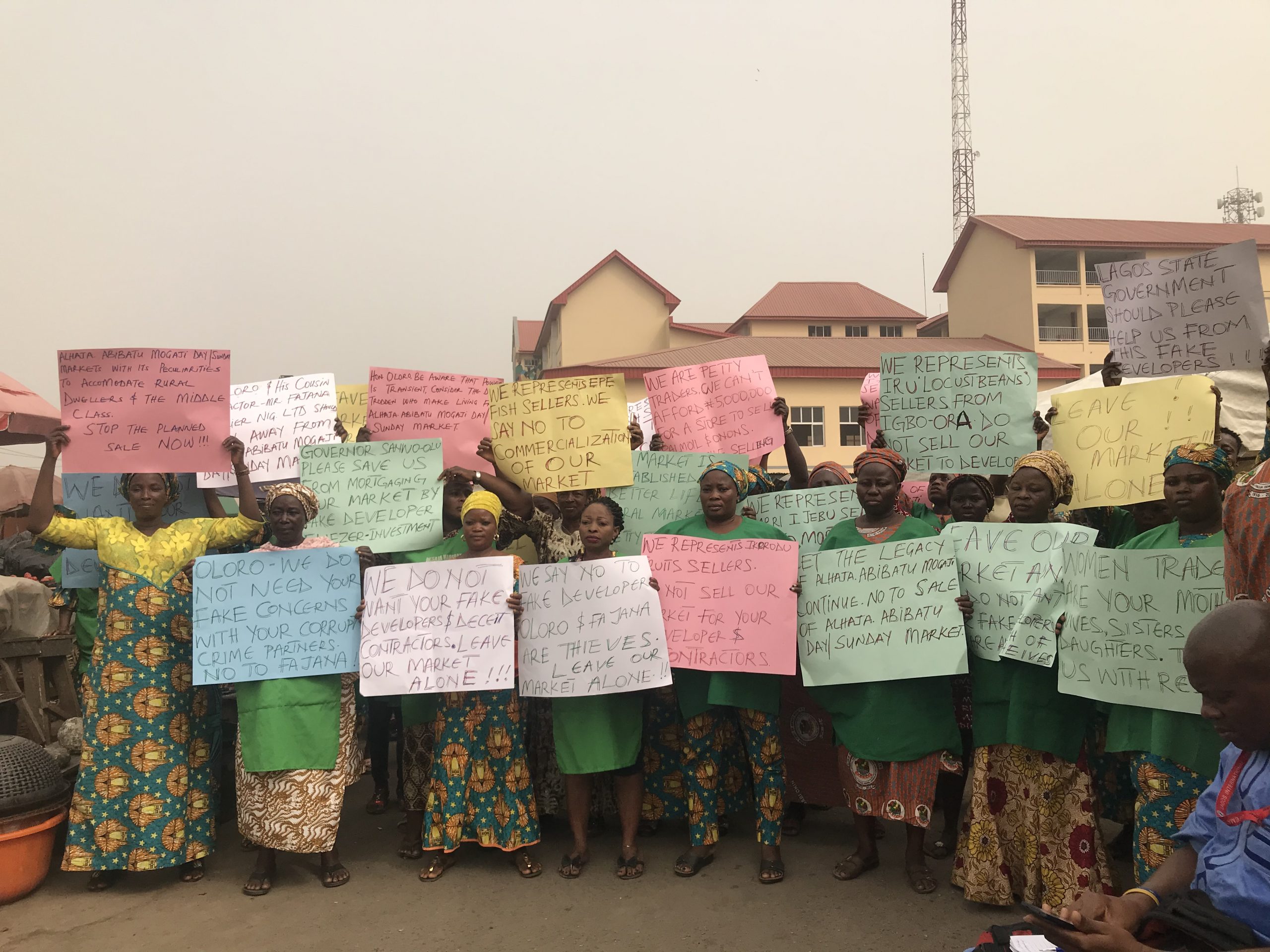 By Taiwo Okanlawon
No fewer than 300 women and men trading at Alhaja Abibatu Mogaji Sunday market in Ogba, Lagos, on Tuesday protested from Ogba to the Lagos State Government House over alleged plans by the chairman of Ojodu Local Council Development Area, Mr Olumuyiwa Oloro to eliminate the traders and annex the market.
Located beside Ogba Retail Market, at Abiodun Jagun street, Ogba, Alhaja Abibatu Mogaji Sunday market is known for its household items, including raw foodstuff, fruits, and vegetables.
The traders, who were determined to make their grievances public with different placards called on the State Government to come to their rescue and stop the chairman's plan from taken over the market as they cannot afford the fees that will be placed on it if the finally rebuild it to a modern market.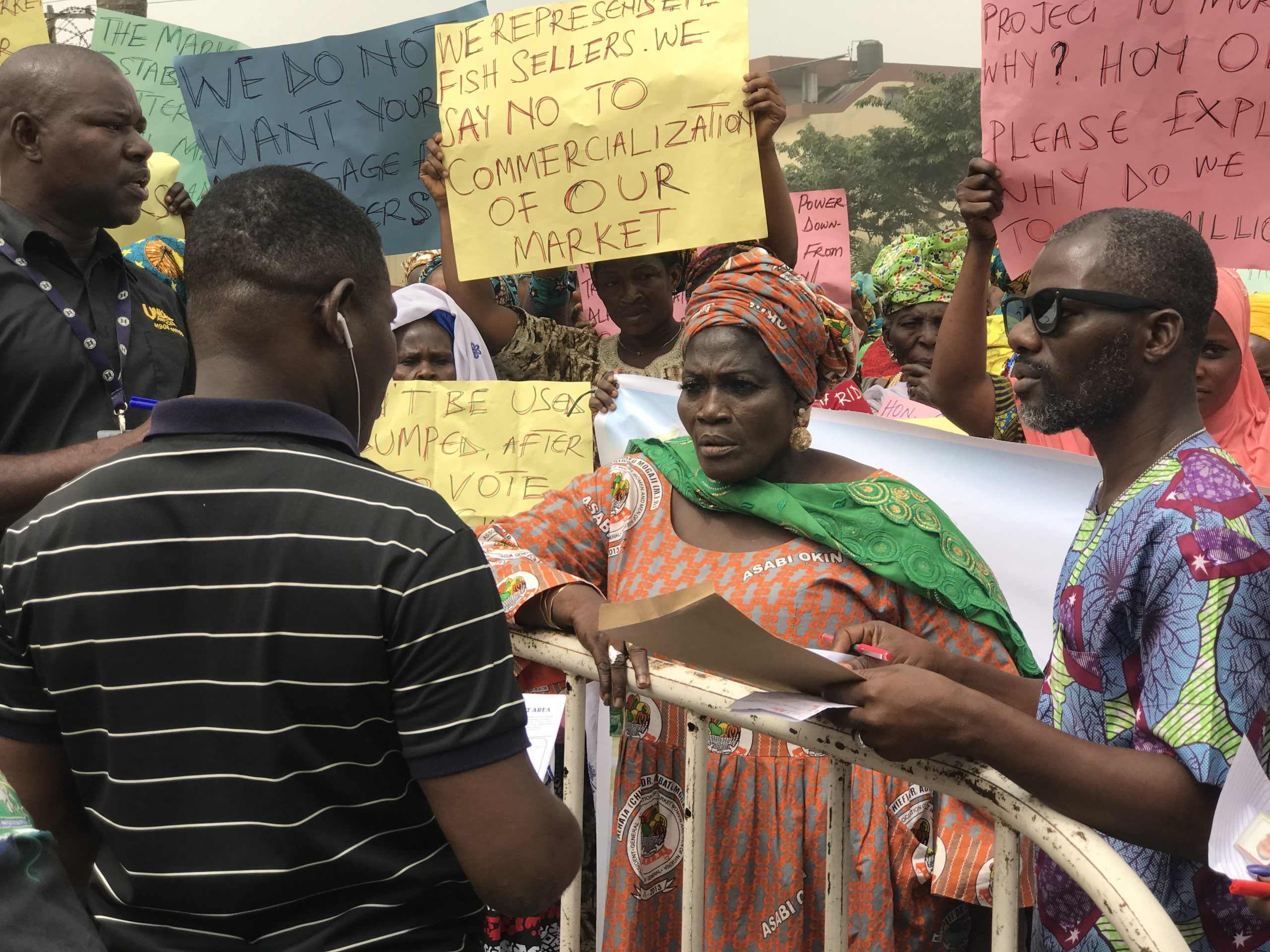 According to the market leader, Mrs. Folashade Salako, who led other traders on a peaceful protest to submit a letter, seeking the intervention of Commissioner of Local Government and Chieftaincy into the matter, said the Alhaja Abibatu Mogaji Sunday market is clearly demarcated from Ogba Retail market and it has been serving as better life for rural dwellers, a purpose it was established for since 1989.
Nwode alleged that the local government chairman had concluded plans to evict them from the market and turn it to a car park for Ogba Retail market "without considering the traders who feed their children through their businesses in the market."
She also alleged that the local government chairman frustrated the effort of FADAMA in conjunction with World Bank to build the market for the traders for free which they have agreed to.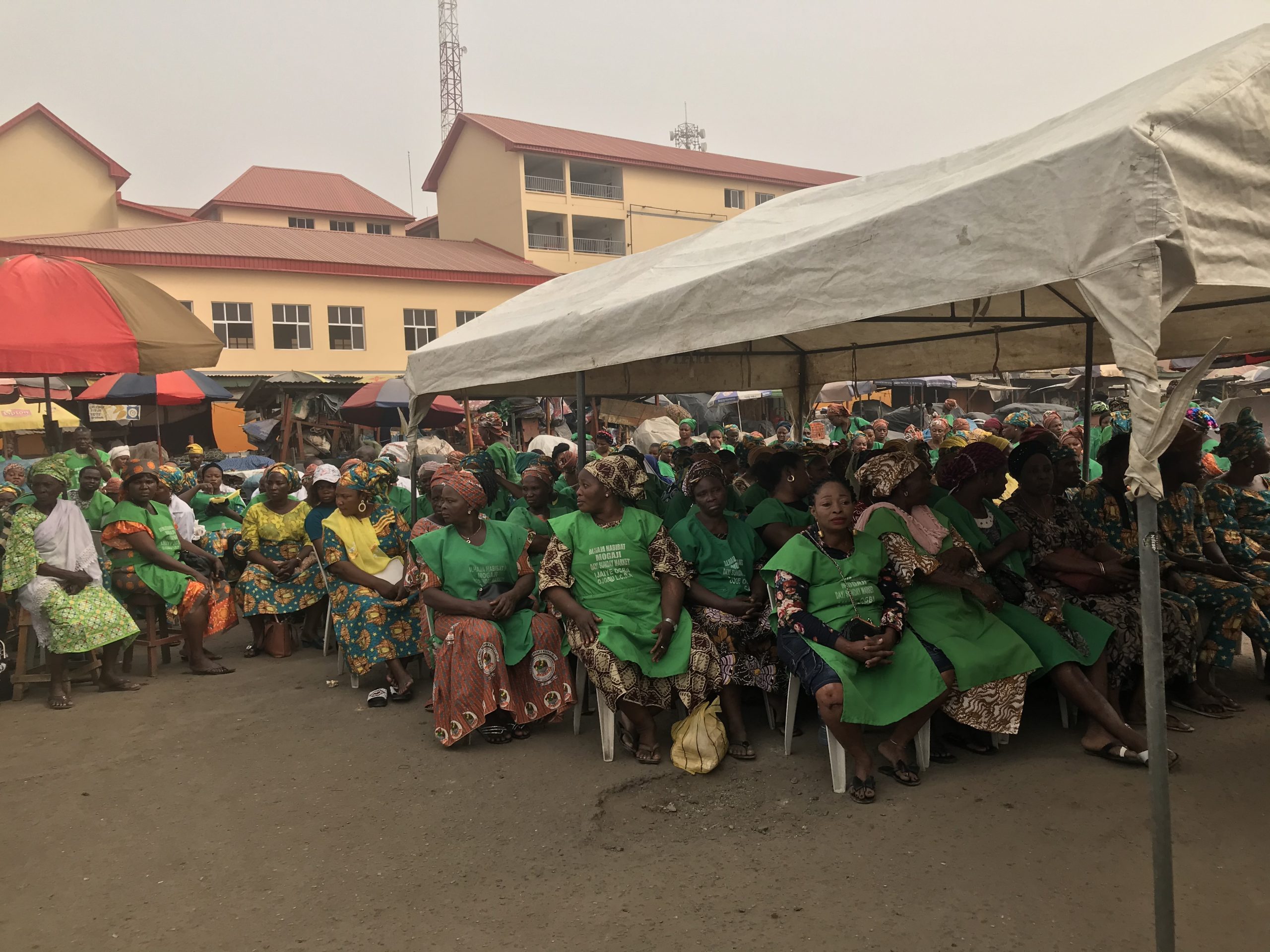 In her words, "about three years, at Local Government and Chieftaincy Affairs, we were told that FADAMA wanted to build the market, and we accepted because it will be free based on what commissioner told us at that time. But we were told that it will be done after elections, so that market women can support the government and after the election, we were still waiting for FADAMA before they called us last week at the Ojodu LCDA.
"The chairman told us that FADAMA has gone, that he wants one Mr. Kehinde Fajana, a developer who built that Ogba Retail market to come and build the place for us. We let him know that Ogba Retail market has been mortgaged for 25 years, so we don't want something of such," she said.
"Since this market was commissioned on July 2nd, 1989 by Mrs Mariam Babangida, it attracts traders from various local government in the state like Epe, Ikorodu, Agege, Lagos Island, many of them, and we have the tents for each local government, so we don't have any problem.
"During the time of Honourable Faleke, he did not disturb us, it is this Olumuyiwa Oloro who called us last week and as we are hearing, that Mr Fajana is his family, and we don't mortgage," she added.
Salako, therefore, pleaded with the state government, the speaker and other necessary agencies to make every effort to ensure they protect the interest of the poor in the society and all the glory of late Alhaja Abibatu Mogaji and the glory of Lagos state as a whole, which must not go into extinction.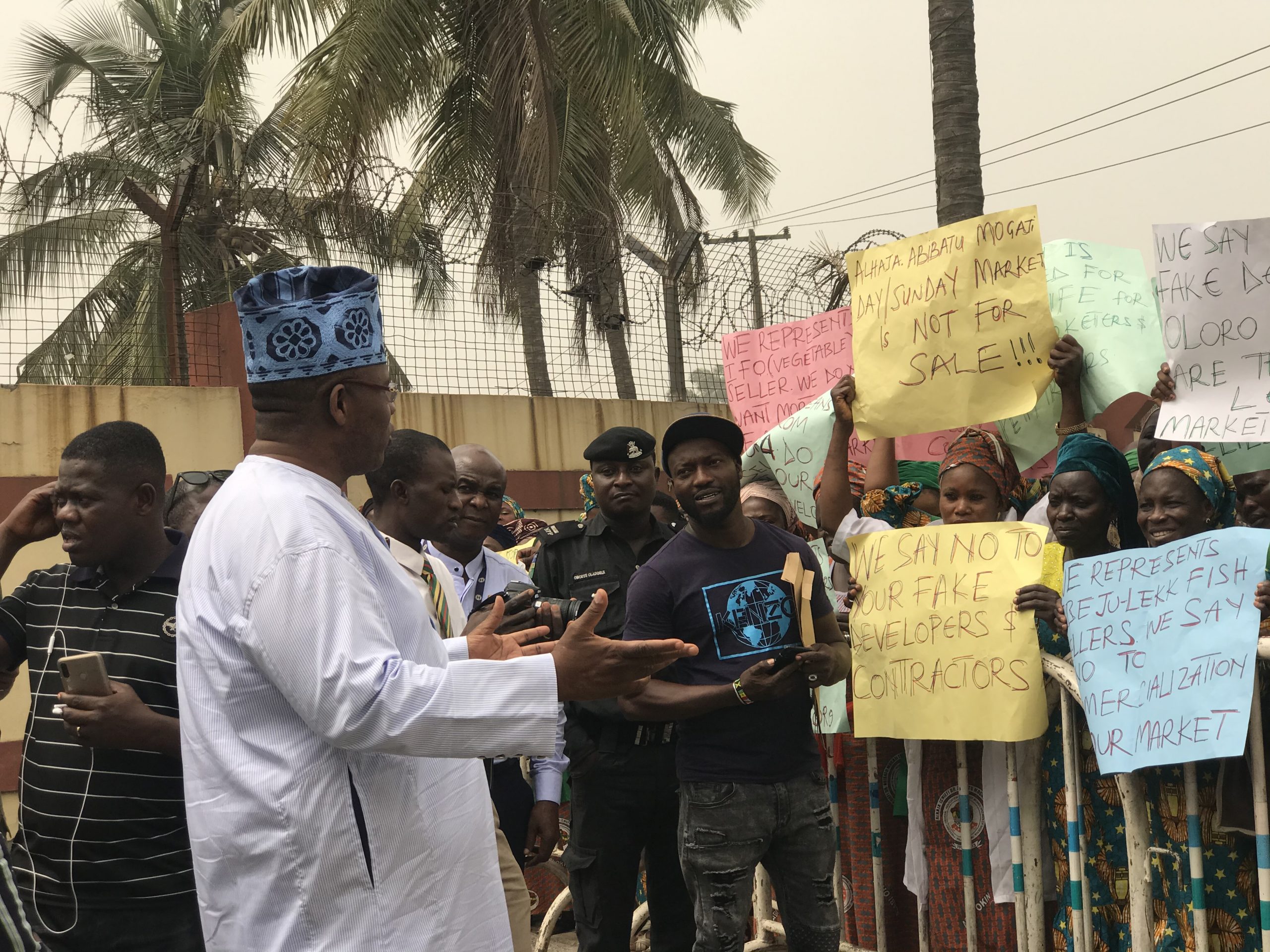 Meanwhile, the Lagos State House of Assembly member, Tunde Braimoh, while addressing the protesters commended them for not taking laws into their hands.
He also praised them for and articulating their grievances in a paper and coming to the upper government, assuring them that the speaker, Mudashiru Obasa would wade into the matter.