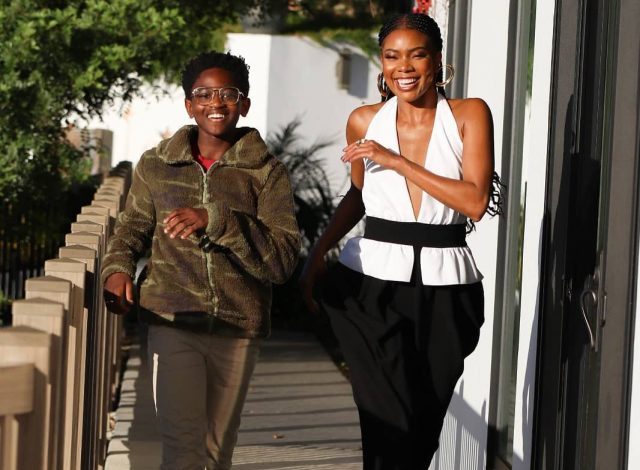 American actress, Gabrielle Union shared a video of her husband Dwyane Wade's 12-year-old son Zion and introduced him to the world as Zaya.
Zion Malachi Airamis Wade, 12, came out as transgender at an early age and now goes by Zaya.
In a recent interview, Dwyane spoke about the moment his child with ex-wife Siohvaughn Funches came out as transgender (read here).
The retired NBA star explained that Zaya was born as Zion, assigned male at birth, but wanted to live her truth.
After Dwyane's interview with Ellen went viral, Gabrielle Union took to Instagram to share a video of Zaya talking about his sexuality while giving advice to people in his shoes.
In the video, Zaya was seen driving a golf cart with father Dwyane in it, advising other transgender people on how to handle life.
She said: "… because they're afraid they will be judged. I would say, you know, don't even think about that. You know, just be true to yourself because what's the point of being on this earth if you're going to try to be someone you're not. It's like you're not even living as yourself, you're just like the dumbest concept to me.
"Be true and don't really care of what the stereotypical way of being you is."
Gabrielle shared the video with the caption: "Meet Zaya. She's compassionate, loving, whip-smart and we are so proud of her. It's Ok to listen to, love & respect your children exactly as they are. Love and light good people."
However, celebrities trooped to the page and declared their support for the Wade family.
Jessica Alba wrote: "her brain and spirit is on another level – we should all rise to that consciousness."
Timbaland wrote: "This so needed."
Tracee Ellis Ross wrote: "@gabunion @dwyanewade and Zaya LOVE YOU!"
Jamie Foxx added: "Bless you brother with big love!"