Entrepreneur and philanthropist Shade Okoya and her billionaire husband Razak Okoya and their kids are looking stunning in a family shoot for Valentine's day'.
Shade who is 37 years younger than her 80-year-old hubby says: My greatest wish is that my kids always know how much I love them and that they walk through the rest of their life knowing I'll always be there for them anyway I can. –
–
Wishing you all a beautiful Valentine's Day from the Okoya's. #ShadeOkoya
Being deeply loved by someone gives you strength while loving someone deeply gives you courage.-
–
Wishing you a beautiful Valentine's Day. #ShadeOkoya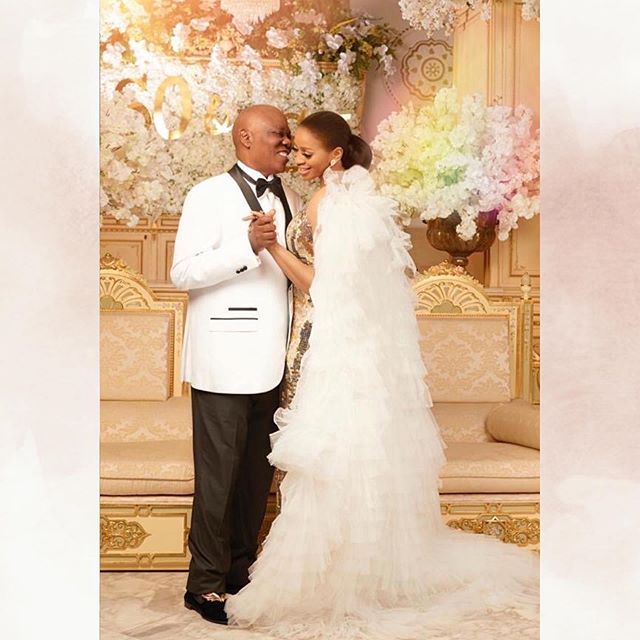 Chief Razak Akanni Okoya is a billionaire industrialist and the Aare of Lagos. He had his only formal education at Ansar-un-deen Primary School, Oke popo, Lagos. He is the owner and founder of Eleganza group of companies, which has a market spanning Western Africa.
Load more