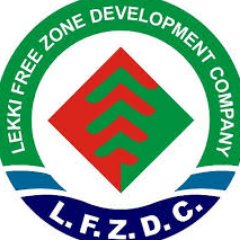 No fewer than 1,000 residents of various communities in the Lekki Free Trade Zone area of Lagos State have benefitted from a free community medical outreach programme organized and sponsored by the Lekki Free Zone Development Company (LFZDC).
The medical outreach, which was executed by Canterbury Health Consult, included free provision of drugs for common illnesses, free cancer and HIV test, counseling and awareness talk, blood pressure and blood sugar level checks, malaria, hepatitis tests, eye and dental checks.
Deputy Managing Director, Lekki Free Zone Development Company, Emmanuel Balogun said the exercise was a Corporate Social Responsibility to its host communities, adding that the medical mission was a comprehensive healthcare initiative that covered primary, secondary and tertiary levels of prevention.
Balogun explained that the programme was aimed at taking healthcare to the grassroots and under-served areas of the state.
The initiator of the medical outreach and leader of the medical team, Dr. Olalekan Makinde told journalists that the gesture was aimed at building a healthy community and complementing the efforts of the state government in the health sector.
Makinde emphasized the need to maintain good health habits and be mindful of certain lifestyles that made an individual susceptible to certain life-threatening ailments.
The health mission, which kicked of on the 6th of February is a two weeks exercise.
Canterbury Health Consult just concluded a free cancer screening and consultation for various illnesses, eye and dental checks and treatment for various ailments.
Load more