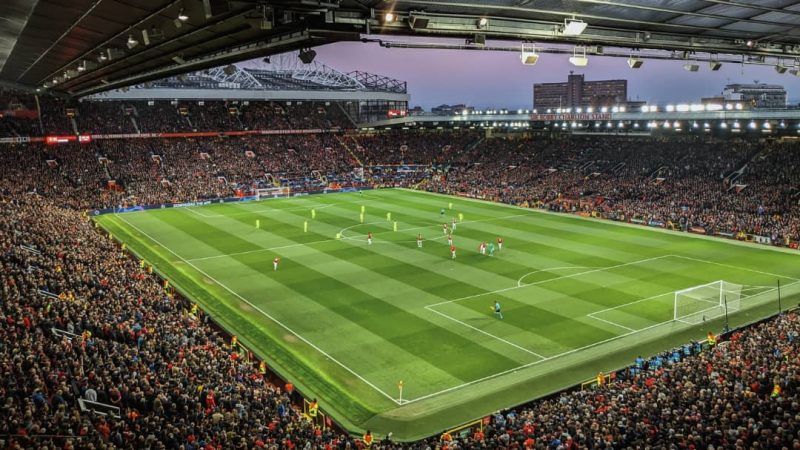 It all seemed so perfect at the start of the season for manager Mauricio Pochettino and his team Tottenham Hotspur. He had taken the club to fourth place in the Premier League, one point above arch-rivals Arsenal when it looked like they might beat Tottenham to the Champions League qualifying places.
Plus, Pochettino had also overseen a miraculous journey to the Champions League final where Tottenham admittedly lost, but only to an immense Liverpool side who have gone on this year to become the best in the world.
That Champions League run had matches that will live on long in the memory of any Spurs fans who were lucky enough to have witnessed them. There was the incredible 4-3 game against Manchester City in the quarter-finals and the staggering hat-trick by Lucas Moura to get past a talented young Ajax team in the semi-finals.
There was also the excitement of Spurs finally having their state-of-the-art new stadium to start the season in. With everyone happy in their new home, it seemed that Pochettino would build upon the great strides Tottenham had taken last year and finally get the club some much sought after silverware to put in that new trophy cabinet.
Yet, things didn't go according to plan. After some grumbles going into the season from Pochettino about a lack of signings, and some disastrous results early in the season leaving Spurs languishing near the bottom half of the table, there seemed to be real discord hanging over the North London team.
This forced the Tottenham owner Daniel Levy to pull the trigger and remove Pochettino as the club's manager. Fans were shocked and outraged, as they had built such a strong relationship with the Argentine, who had been at the club since 2014. Fans were even more shocked when Levy then appointed Jose Mourinho as the new man in the hot seat. Time will tell whether the controversial Portuguese manager can take Spurs to the top.
As for Pochettino though, now that the dust has settled from his firing back in November, he will realise that he is one of the most sought after managers in football. This grants him with the ability to take his choice of clubs, and there are rumours flying around daily about what his next move will be. Here are some of his more likely destinations.
Manchester United
Old Trafford would be a great fit for Pochettino, and his tactical nous and ability to elevate a team to their full capability are skills that United sorely lack under Solskjær. However, would the hierarchy at United fire Solskjær if he delivered the team Champions League football next season? With Manchester United currently sitting many points below the top four and looking incredibly inconsistent, the most likely way for them to qualify would be through the Europa League. Many experts make Solskjær's team the favourites to lift the trophy. It will be an incredibly hard task though, especially with teams like Inter Milan now entering the competition.
So, if United were not to win and therefore not qualify, you'd have to say the door would be wide open for Pochettino to step into the club as Solskjær is ushered out. Most Red Devil fans would be ecstatic with that development, as many feel Solskjær is not proving to be the man for the job, whereas Pochettino has the pedigree to win titles and give the grand theatre of Old Trafford football to dream about again.
Bayern Munich
Pochettino is one of the favourites to take over the Bavarian titans. They currently have Hans-Dieter Flick as their manager, but he was only used as a stop gap after Niko Kovac left the position in November last year. It's clear that he should only be there until the end of the season. Bayern are reportedly extremely interested in the Argentinian and feel he would be a great fit at the Allianz Arena.
It's a job that would be very attractive to Pochettino, as Bayern always have a decent amount of money to buy players, he would inherit a very exciting young squad and, perhaps most inviting of all, winning titles in the Bundesliga is almost a formality to the team. This could tempt Pochettino, as he has not yet won any trophies in his career as a manger and might find the nearly nailed-on opportunity too good to turn down.
Manchester City
Another Premier League club, but Pochettino has recently said he would love to manage in England again. This time though, it's the blue side of Manchester that could see itself become his new home. Their current manager Pep Guardiola is obviously at the helm at the moment and you could never see City firing him, unless they truly embarrass themselves in the Champions League.
Yet, many pundits know that Guardiola is a man who doesn't like to stay at a club for too long, and he has been at City since 2016. That, coupled with an underwhelming season, could be enough to see Guardiola leave for pastures new. City's insanely wealthy owners would be a dream for a manager like Pochettino to work under, what with their infinite blank cheques and ability to draw the biggest and best stars from around the world.