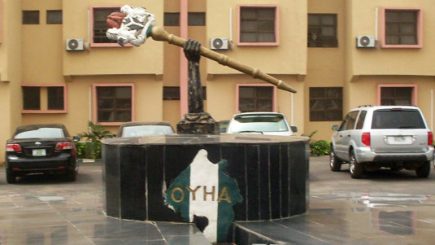 Oyo State House of Assembly on Tuesday urged the state government, through the Ministry of Education, to be proactive on accreditation of courses in state-owned tertiary institutions.
The Speaker, Mr Adebo Ogundoyin, said the management of tertiary institutions that had a backlog of courses due for accreditation must be proactive to put them in place for accreditation.
"Accreditation and re-accreditation of some courses in these institutions through effective use of internally generated revenue (IGR) among other measures should be put in place," Ogundoyin said.
The motion on "Need to put measures in place for accreditation of some courses in some state-owned tertiary institutions" was moved by Mr Mohammed Fadeyi, Deputy Speaker, (PDP/Ona–Ara) state constituency.
Fadeyi said: "We got some calls from different quarters concerning accreditation in some state-owned tertiary institutions and as representatives of the people, saddled with the responsibility of representing them at the state assembly, we must ensure results.
"Hence, the need to call on the institutions to do the needful, so that we can call on the government and the Ministry of Education to look into their problems and ensure that they accredit the courses.
"Some of the students passed out and discovered that some of the courses are not accredited and it becomes a big problem for them.
"It's not only in Oyo State, it is everywhere around the country, some institutions have done well, they can still do better for the future of the young ones that are coming behind us," Fadeyi said.
Fadeyi and other members of the house also supported a motion calling for the Emmanuel Alayande College of Education, Oyo to become a degree-awarding institution.

Load more