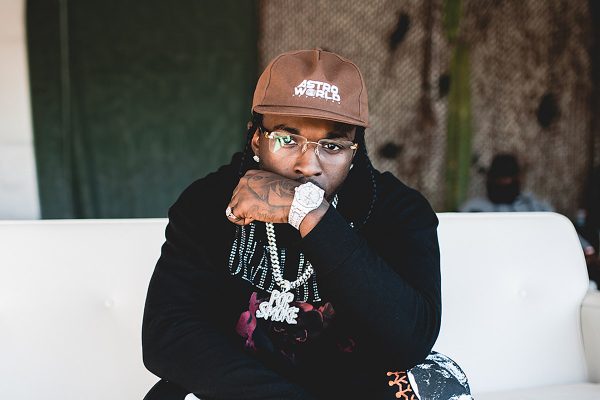 Tributes have begun to pour in after the confirmed death of Pop Smoke, a 20-year-old rapper from Brooklyn, New York.
He was shot dead in Los Angeles in the early hours of today. TMZ described the shooting as being part of a home invasion robbery.
Pop Smoke's real name was Bashar Barakah Jackson.
The shooting, according to online reports took place at the home of Teddi Mellencamp Arroyave, the daughter of singer John Mellencamp, and star of "The Real Housewives of Beverly Hills."
The shooting happened at Hercules Drive in the Hollywood Hills.
Mellencamp reportedly owns the home along with her husband, Edwin Arroyave.
Local media first reported on the shooting, which occurred at 4:30 a.m. local time. TMZ was the first to name Smoke as the victim in the shooting.
Smoke was rushed to Cedars Sinai hospital where he was pronounced dead.
Music streamer Spotify said in a tweet:
You were the leader of a movement.
Your impact will never be forgotten.
R.I.P. Pop Smoke. pic.twitter.com/J08mZYwFqg

— Spotify (@Spotify) February 19, 2020
Wtf me and my friends just saw Pop smoke at Astrofest his set was so hyped!! He even posted us on his Insta. He was only 20 and was just getting his career going up😔 gone too early man!! RIP Pop Smoke💔🙏 Your music will live with us forever ♾ pic.twitter.com/c9UavXwZYI

— Cactus Kish (@cactuskish) February 19, 2020
Pop Smoke's rise to fame came last summer with the hit song "Welcome to the Party." Nicki Minaj collaborated with the rapper on the official remix. At its peak, it reached No. 9 on the Billboard chart for top rap songs. https://t.co/IDd1Mx4Wqy

— ABC News (@ABC) February 19, 2020
These months have been rough. Stars just be dying on us.

Juice WRLD – December 2019
Kobe Bryant – January 2020
Pop Smoke – February 2020

How is all these stuff happening? 💔

— Chemical Sister🔥🔫 (@SavvyRinu) February 19, 2020
He was really on the comeup with his new album and he had a unique sound

He adds to a sad list of rappers who have all passed away the last couple of years

Pop Smoke
Juice WRLD
Nipsey Hussle
Mac Miller
XXXTENTACION
Jimmy Wopo
Lil Peep
Fredo Santana
Prodigy pic.twitter.com/Wv6eHNSDzy

— Danny (@theoxning) February 19, 2020