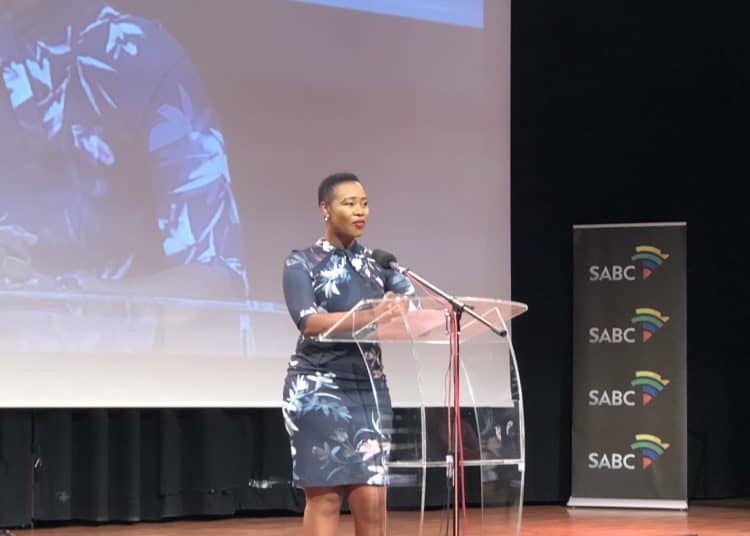 South Africa's Minister of Communication Stella Ndabeni-Abrahams has left everyone confused in an attempt to defend herself against allegations of misuse of state resources.
Ndabeni-Abrahams had been accused of using public money to fund her wedding anniversary celebrations by taking her husband, Thato Abrahams, on working visits to the US and Switzerland.
Thato Abrahams was also reported to have used his wife's officially supplied "chauffeur-driven Mercedes-Benz S600" to travel from Geneva to Paris, in France, "to go shopping".
At the time, Ndabeni-Abrahams described the allegations as a "malicious smear campaign" and insisted that both policy and process were not flouted in her husband accompanying her to Geneva and New York.
She said in a statement at the time: "That the trip coincided with the minister's anniversary is of no consequence as public funds were not used and/or misused for this purpose.
"It is also malicious to claim that Mr Abrahams traveled to France on a 'shopping spree' utilising public funds as his passport, which is available for scrutiny, clearly reveals that he was in Geneva at all times during this trip.
"A baseless allegation is also made that Mr Abrahams used a 'chauffeur-driven Mercedes Benz S600 that was allocated to the minister' for the said 'shopping spree'. This is devoid of all truth because it did not happen."
However, confusion arises after the Communications Minister granted another interview with eNCA on Wednesday morning.
Ndabeni-Abrahams defended herself against the "malicious" allegations and welcomed an investigation into the matter but left viewers asking where exactly she went with her husband.
Ndabeni-Abrahams said: "Do you think I would take my husband to a wedding anniversary in Switzerland? I've never been to Switzerland. My husband has never been to Switzerland. We went to Geneva and New York to, of course, do the work that I'm expected to do."
The minister confused viewers who are aware that Geneva is the second-most populated city in Switzerland, though some argued that there was another Geneva in the US state of New York.
Confused South Africans have, however, asked the minister to clarify which Geneva she was referring to.
Below are some reactions on Twitter:
Hmmmmm. pic.twitter.com/A9UyH3OFil

— Karabo Ngoepe (@karabongoepe1) February 19, 2020
This South African minister said, "I have never been to Switzerland, my husband has never been to Switzerland. We went to Geneva and New York…" 😂😂😂😂 what's really going on? https://t.co/fISln1BsFA

— JJ. Omojuwa (@Omojuwa) February 19, 2020
The ANC has devised a new map of the world. Geneva is no longer in Switzerland.

— Vezuchiy Fanashnikov (@fanamokoena) February 19, 2020
"I've never been to South Africa.

My husband has never been to South Africa.

We went to Cape Town and Franschhoek…" – #StellaNdabeniAbrahamsChallenge

— Ryan Cummings (@Pol_Sec_Analyst) February 19, 2020
The runway at Geneva International Airport (there's only one) is in both Switzerland & France.

France is also much closer to Geneva than any of the other towns, cities, valleys & such in Switzerland.

By road, one can readily cross to France to shop… without even noticing. 🙂

— Ottilia Anna MaSibanda (@MaS1banda) February 19, 2020
Reacting to the questions being raised on Twitter, the minister noted that she made an error.
"Hay seriously you didn't see that I made and (an) error? Ndibhudile bandla," Stella Ndabeni-Abrahams wrote on Twitter.
Hay seriously you didn't see that I made and error? Ndibhudile bandla 😂😂😂

— Stella Ndabeni-Abrahams (@Stellarated) February 19, 2020