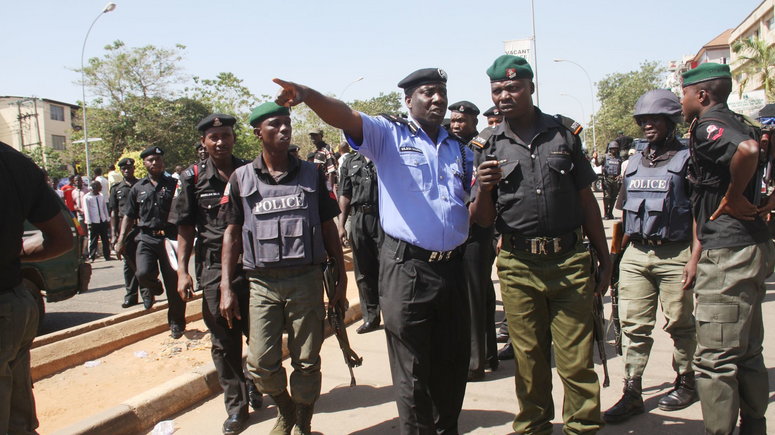 By Taiwo Okanlawon
The Ogun State Police Command has denied the killing of two Hausa traders during alleged shooting by Operatives of the Special Anti – Robbery Squad, SARS.
Angry Hausa traders selling onions, pepper, tomatoes, yam, and fruits, in Olomore market went violent while protesting the alleged killing of two of them by SARS officials who were chasing some youths suspected to be internet fraudsters also known as Yahoo Boys.
Speaking to PM News in a telephone conversation, the Police Public Relations Officer in the state, Abimbola Oyeyemi, said two people were actually hit by stray bullets fired by police officers from the Anti Cultism Unit who were trying to disperse some protesters during a raid, but they are not dead.
In his words, "The situation has been brought under control right now and everyone is going about their daily businesses."
Oyeyemi also denied the involvement of officers of Special Anti – Robbery Squad, SARS, saying that the police responded to a call to a crisis happening in the market, and they made some arrest but the traders prevented the police from taking the suspects away from the market.
"The police from Lafenwa and a team from Anti Cultism Unit also went there and when they got there, they were able to arrest four people that were involved in the crisis," he said.
"So while they were about to go, some people blocked that they will not allow them to go with those people arrested, and in order to scare those people away, a member of Anti Cultism Unit fired into the air but unfortunately, the stray bullets hit two people among them and those people have been taken to the hospital, and they are responding to treatment.
"So this has nothing to do with SARS but once our people see any policeman in black uniform, they tagged them to be SARS.
Oyeyemi further said the protest was as a result of rumours been spread around that the victims were dead.
"Nobody died but some people always find pleasure in spreading rumours, that what they did that the people that were hit the gunshots have died, that is why those people took to the street to protest and there is nothing like that. They have been talked to and everyone has gone back to their lawful business now," he said.