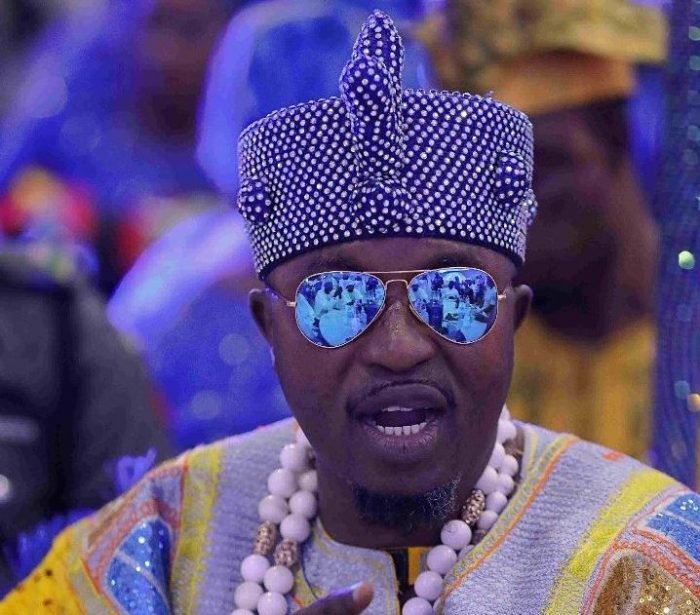 Oluwo of Iwo, Oba Abdulrasheed Akanbi, now called the boxing king by many, has been suspended for six months as a member of Osun State Traditional Rulers Council.
He was suspended on Friday by the Council at a meeting presided over by Ooni of Ife, Oba Adeyeye Ogunwusi.
The emergency meeting was held at Osun State Government Secretariat, Abere.
The young monarch was suspended for an alleged assault of the Agbowu of Ogbaagba, Dhikrulahi Akinropo, during a peace meeting last week in Osogbo, capital of Osun State.
The council also set up a committee headed by Orangun of Ila, Oba Wahab Adedotun, to further investigate issues involving Oluwo and Obas in Iwo land.
Abdulrasheed Akanbi who hailed from the Molaasan Royal family, a sub-section of Gbaase ruling house, was approved to become the Oluwo of Iwoland by ex-Governor Rauf Aregbesola on the 9th of November, 2015- he was 47 years old.
The approval came following the demise of Asiru Olatunbosun Tadese, Ariwajoye 1.
Asiru's successor, Akanbi was a Canada-based contractor and the Chief Executive Officer of Prince Global Nigeria Limited.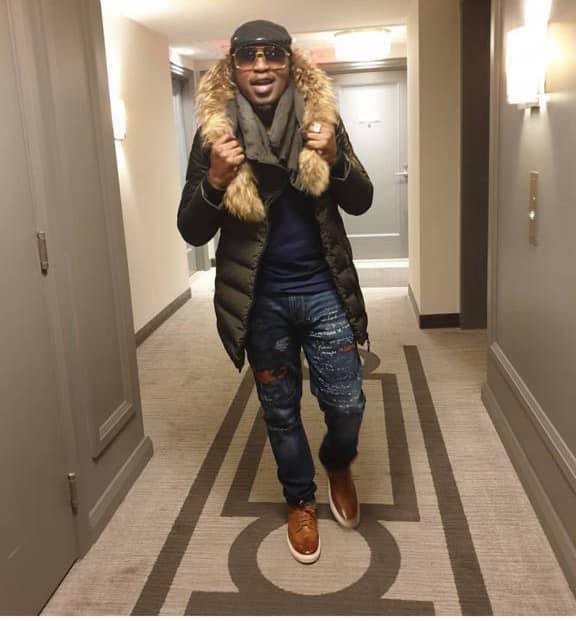 His questionable behaviours have often raised dust on "how well youths can uphold culture and tradition, and also deliver in leadership positions"
In April 2018, he installed Yakub Abdul-Baqi Mohammed the Waziri of Yorubaland in his palace in Iwo despite the warning given to him by the League of Imams and Alfas in South West, Edo and Delta states, that he had no such powers to confer on anyone an Islamic title, which cuts across the entire South West.
He also once caused controversies after he adopted the title of Emir and having observed the uproar generated by his action, a statement from his palace said, "Oluwo has never adopted the Emir title; he only said he could also be called an Emir by the Hausas and ardent Muslims."
In December 2019, the Oluwo of Iwoland announced split with his Jamaican queen, Chanel Chin over what he called "irreconcilable differences".
However, in one of the responses to the accusation leveled against her, Chanel Chin, the daughter of Jamaican reggae star Ludlow Chin said "Maturity speaks. Since the Oluwo of Iwo has gone to the media to air his dirty laundry, I have remained silent. He has gone on a personal mission to destroy my character with fabricated stories. I have remained silent. As a mother of a small baby, all of this is unnecessary and very immature. Out of respect for the stool, I have not spoken of what I went through in the last 4 years. Please let MATURITY rule. If a king does not RESPECT himself or his stool….who else will? People of God, let us be honest with ourselves, this is not the Ist (first) or the last time that we have watched this individual fabricate and publicly destroy someone….kings are supposed to uplift and not oppress. love and light."