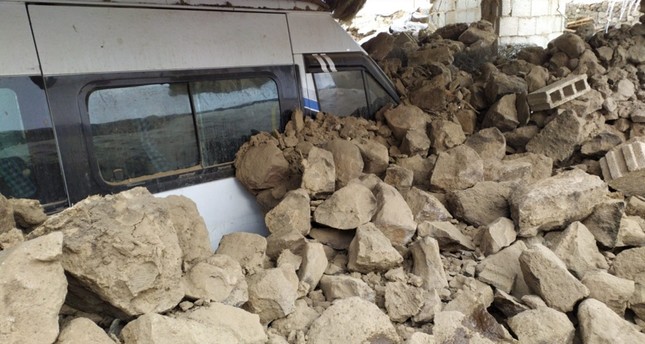 Seven persons, including three children, have been reportedly killed by a 5.7 magnitude quake which struck Iran's northwestern border with Turkey early Sunday.
The capital of Turkey, Ankara, announced that seven persons were killed by the heavy tremor in Turkey while Iran was still assessing damage and casualties.
According to the  Turkey's interior minister Suleyman Soylu, five persons were injured and taken to hospital, while officials believed some were still buried under building rubble.
He added that search and rescue efforts were ongoing.
The European Mediterranean Seismological Centre (EMSC) said the quake had a depth of 5 kilometers (3.1 miles).
The epicenter of the quake, which struck at 9:23 a.m. (5:53 UTC), according to media reports, was near the Iranian village of Habash-e Olya, less than 10 kilometers (six miles) from the border.