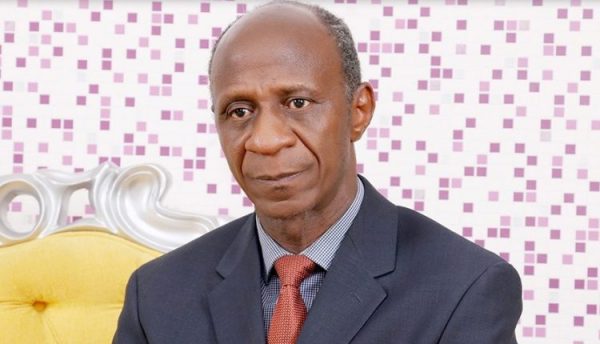 Civil Society Coalition for Transparency has condemned the protest supposedly by students of Nasarawa State University against the Executive Secretary of Tertiary Education Trust Fund (TETFUND), Prof. Suleiman Bogoro.
Mr Mike Femi, the President of the coalition chided the alleged students at a news conference on Wednesday in Abuja, describing the act as a gross abuse of human rights.
Femi said that the protest was borne out of ignorance on the part of the students for not doing enough to investigate the reason why their sponsors asked them to protest against Bogoro.
He described such protest as malicious and an attempt to impugn the character of the executive secretary, stating that the protest amounted to a campaign of calumny against his person.
According to Femi, the students are being used by the political enemy of the executive secretary, who are jealous of his achievements in TETFUND and Nigerian higher institutions in the country.
"Bogoro's detractors are desperately seeking to rubbish his many achievements, the corruption allegations against him are baseless and unfounded," he said.
Femi urged the alleged students to face their studies and desist from being used by desperate politicians who had been consumed by the pull him down syndrome.
It will be recalled that some students of Nasarawa State University protested at the gate of TETFUND on Feb 20, against Bogoro, accusing him of corruption and mismanagement.
The students demanded for his immediate removal from office over issue bothering on corruption.
Femi, however, said that the allegation against Bogoro was unfounded, baseless and lacking in substance as no allegation of corruption had been established against the executive secretary.
He commended Bogoro for his vision and determination to improve the nation's education system for better global rankings and recognition.
He lauded President Muhammadu Buhari for re-appointing Bogoro as Executive Secretary, TETFUND to help re-shape and develop the nation's education system.
Femi urged the Federal Government to improve funding for the agency for greater performance.