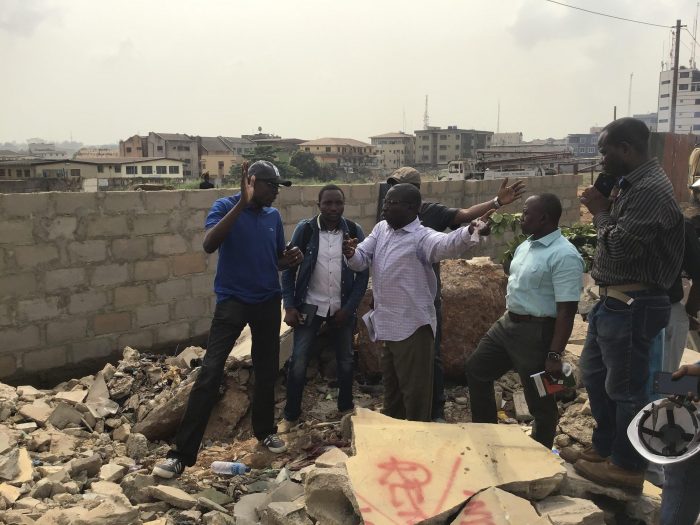 The Lagos State Government on Tuesday said the junction improvement projects of the government in four areas in the state will be completed by the end of March or April 2020.
Commissioner for Transportation, Dr. Fredrick Oladeinde, who disclosed this during an inspection tour of all four roundabouts.
He said that the move was to ease traffic congestion in the state, adding that expansion would be carried out where necessary, while other road signs, including traffic lights, would be installed.
Oladeinde, who also said the junction improvement projects, which include roundabout removal and road expansion, would be completed by the end of March or April, stated that arrangements had been concluded to ensure the projects are completed before the rainy season.
He said the affected buildings had been marked by the state 's Ministry of Physical Planning, adding that execution of the projects would be quickly carried.
He added that over 10 LASTMA officers were deployed to the Allen Avenue for instance, to ensure the free flow of vehicular traffic.
"We have contacted the Ministry of Physical Planning who has marked some buildings, so anything that needs to be done in terms of planning has been done. What we are waiting for now is execution. Planning is what takes time but the execution is very fast.
"They promised at the end of April for the completion of the project but I'm sure by April everything will have been completed," he said.
The commissioner appealed to Lagosians to bear with the state government, saying that road construction comes with pain of traffic congestion, but assured that the state government was doing everything to minimize the construction-induced traffic snarl.
On compensation to owners of affected property, he said, "We have a process in Lagos State where everybody is consulted we had a stakeholders' meeting based on the meeting, we alerted the people who will be affected and we sent them a letter and they will be compensated. Every one of them with the project and satisfied with the compensation."
Speaking on the need to execute the junction improvement projects at the Maryland Roundabout, Oladeinde reiterated that the projects were being carried out to create more lanes for the increasing volume of vehicles using the roads.
He stated that the entire roads were being re-configured at the junction to increase the capacity of the roads, adding that the lanes were being increased from two to three lanes.
The commissioner assured commuters that the traffic lights to be installed would also be demand-sensitive so as to give room for more volume of vehicles.
General Manager, Lagos State Traffic Management Authority, Olajide Oduyoye said that LASTMA personnel across the junction improvement would continue to ensure traffic around the construction sites.