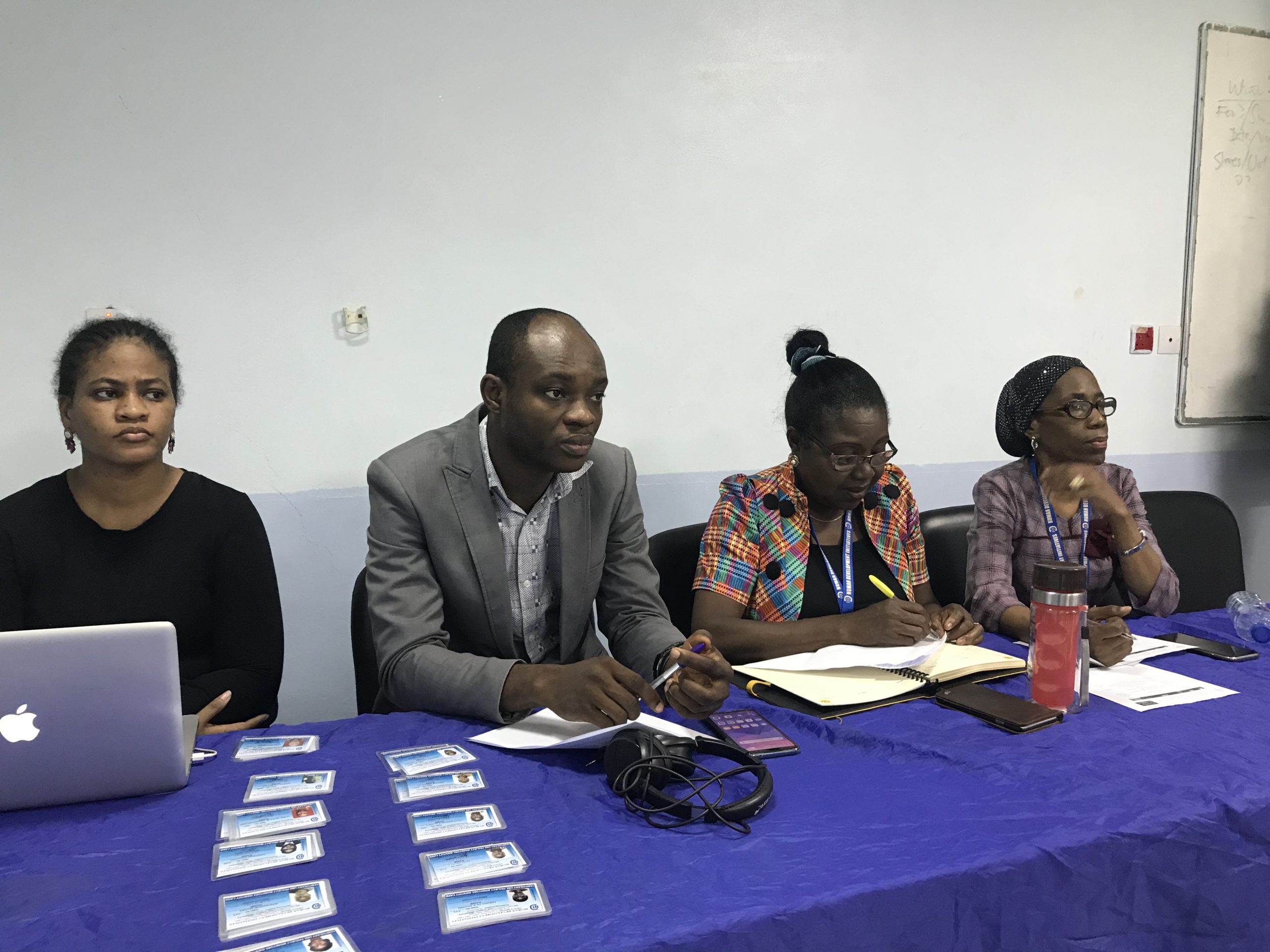 By Taiwo Okanlawon
A Lagos-based non-profit organization that works in the area of governance and accountability, the Human Development Initiatives, HDI in collaboration with the MacArthur Foundation has lamented the sorry states of many primary and secondary schools in Lagos State.
This was made known at the organization's CSO and Media Roundtable meeting on the Utilization of Universal Basic Education Funds in the state held on Monday, 24th at Grace House, Onike, Sabo Yaba, Lagos.
HDI monitoring teams from 9 local government areas which include volunteers who are passionate about education gave reports of their visitations to different schools where State Universal Basic Education Board and UBEC funded projects are currently going on.
The monitoring team narrated the sorry states they met some school buildings which are not conducive for learning while some awarded projects were not done with no deliberate effort to recover funds released for such projects.
Some findings, according to their report, are that most of the infrastructure projects executed become useless as a result of the lack of maintenance; classrooms were not enough in many schools, leading to overpopulation and poor teaching-learning experience; and that many schools built in recent years lacked proper fencing and adequate security measures, thereby exposing pupils and students in basic schools to danger.
The event was to highlight and discuss the monitoring reports on education projects in primary schools in selected local governments in Lagos State, including Ajeromi, Ojo, Somolu, Amuwo-Odofin, Agege, Apapa, Surulere, Kosofe, Ibeju-Lekki, Mushin and Eti-Osa.
According to monitoring teams, most public primary schools in Kosofe LGEA are now a hideout for touts who vandalized school facilities. While land grabbers popularly called Omo Oniles and touts are encroaching into the land of many public primary schools in Ibeju-Lekki because there is no proper fencing.
Speaking with journalists at the meeting, Ismail Olasunkanmi who is a monitoring team leader from Ajeromi-Ifelodun commended HDI for its works in the area of education in Lagos State and also called on the government to do more in the educational sector.
"If not for HDI, I wouldn't have known more about this implementation of government projects. We were in school teaching and doing other stuff, and we have been trying in our community to see how we can help the children get back to school, to give them support until we meet HDI.
"When you want to compare, you should have what you want to compare with. Lagos State is the Center of Excellence and whatever you have here, no matter how bad it is still the best in Nigeria."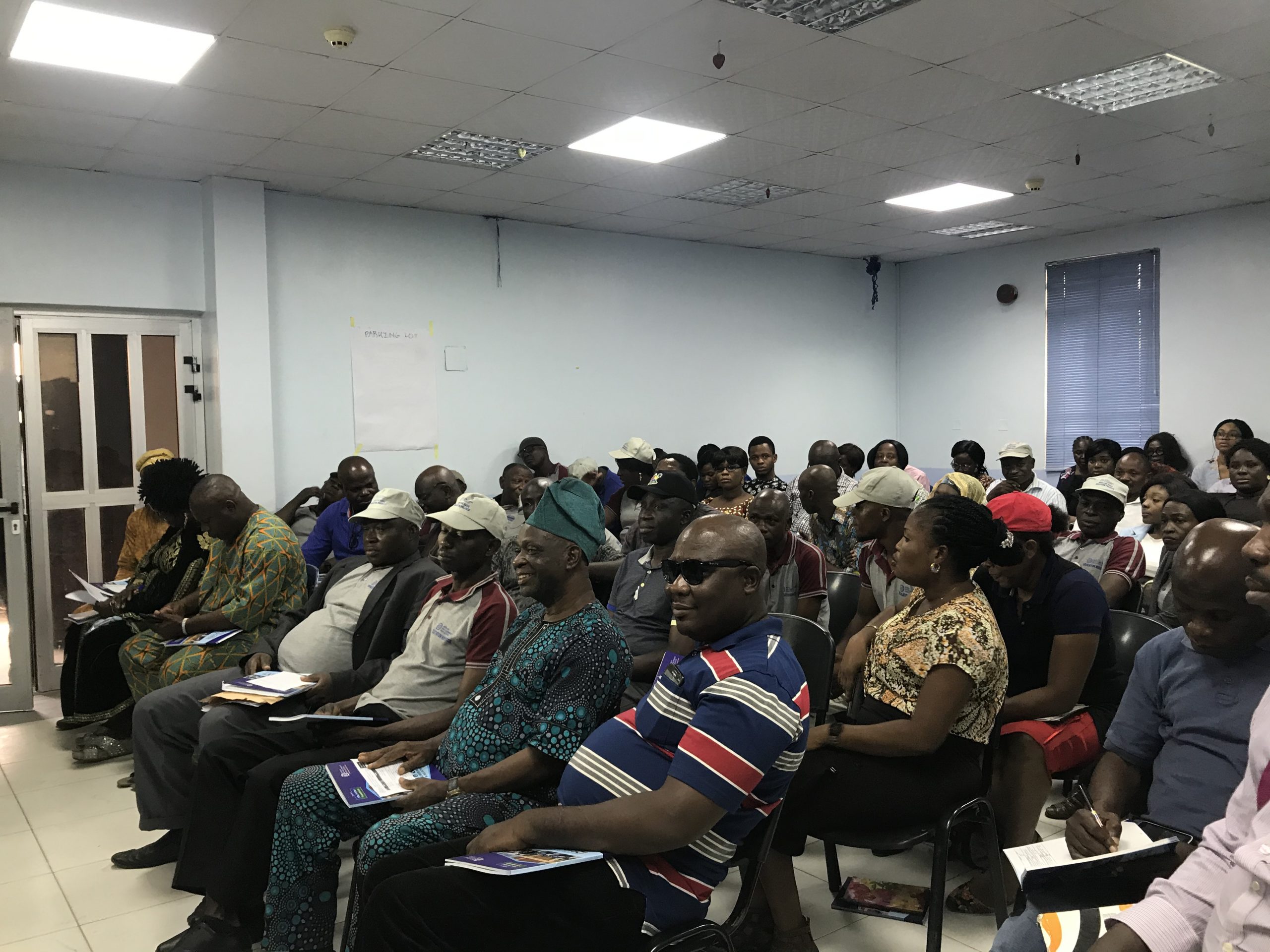 Narrating his experience during their visitations to schools in the local government, Olasunkanmi said; "Government is actually trying but enough is not been done. They only try to do what people can see, but what about in those rural areas, what about those challenges they have in their school.
"In Ajeromi, there still some loopholes. We have this SUBEB model school at Asako in Ajeromi, when you say a model school, how does that sound? It means an example to other schools, that the government can send private schools there to replicate it. That school was actually built by the administration of Buba Maruwa but there is no maintenance, management so that it can be conducive for learning but today go to that school, the school is about to collapse.
"We are urging the government to come to our need immediately, the students need to be evacuated and if they cannot build a new building this year, they can actually do it next year but that place is not conducive for learning. There are teachers there but it is not about teaching. Before a leaning can actually take place, the environment must be okay, do you think children can learn in that kind of environment? You can not force the student to learn, you can only make them want to learn.
In her opening remark, the Executive Director of Human Development Initiative, Mrs Olufunso Owasanoye, explained the main reason why the organization monitors Universal Basic Education Projects is to ensure all school-aged children in Lagos State receive quality basic education.
She noted that despite the huge amount spent on Universal Basic Education, there was little to show for it.