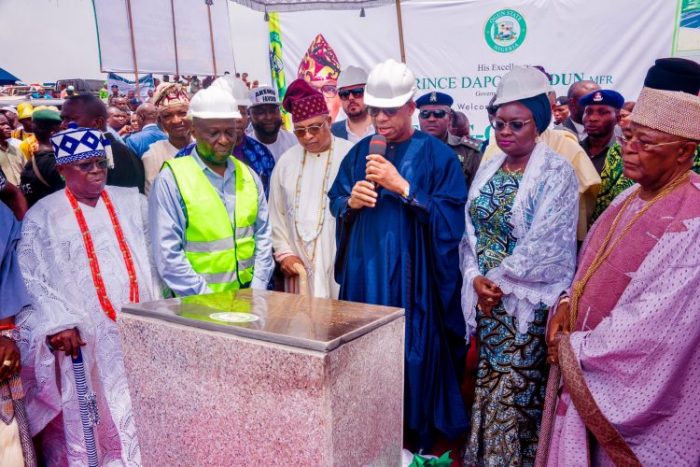 By Adejoke Adeleye
Ogun State Government in its bid to ease gridlock on Lagos-Ibadan Expressway has flagged off the 14km construction of Ijebu-Ode-Ikoto axis to Epe in Lagos.
The road, which lies at the border area and connects Nigeria's economic nerve centre-Lagos, and Ogun, was awarded to Craneburg Construction by Governor Dapo Abiodun under the public-private partnership arrangement under the Build, Use and Transfer programme, having included toll plazas where tolls will be collected for roads maintenance.
The Ijebu-Ode-Epe road whose construction officially began on Wednesday with a flag-off ceremony conducted by Governor Abiodun, members of the State Executive Council and engineers from the Craneburg Construction at Ikoto in Odogbolu local government area, will be a dual-carriage road with 10 lanes – four lanes on each side with one pull-out section, while the toll plaza consists of 14 lanes for easy payment of tolls.
Speaking at the flag-off, Abiodun noted that the construction meant to connect Epe-Ajah-Victoria Island in Lagos State, would provide a perfect alternative to the always locked-down Lagos-Ibadan expressway due to annoyingly ceaseless gridlock.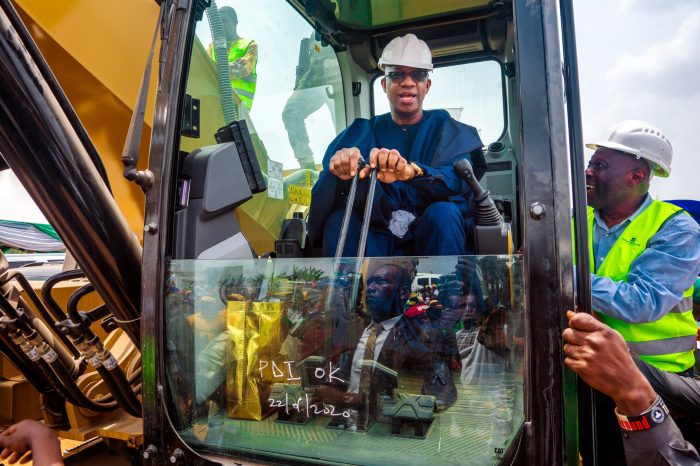 He explained that the construction of the road would save travellers from traffic gridlock which is so common on the road where lots of priceless man hours were lost on hourly basis as he assured that the construction would be followed by that of Sagamu-Ojigo and Sango-Ota-Abeokuta roads, among others if Federal Government agreed to cede the roads to the State Government.