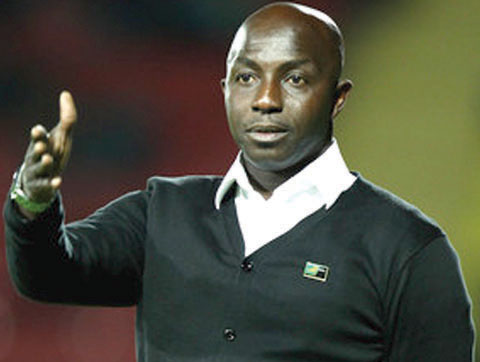 Former Nigerian coach and player, Samson Siasia, has revealed he is hopeful of raising the N36.4m (100,000 Swiss Francs) appeal fee demanded by the Court of Arbitration for Sports (CAS) before the March 19 deadline set by the court to hear his case.
Over allegations of complicity in match-fixing, the Fédération Internationale de Football Association (FIFA) had fined Siasia the sum of $50,000 and banned for life from all football activities.
Siasia, ever since the ban, has denied being involved in match-fixing and swiftly headed for the Court of Arbitration for Sports, CAS, in Lausanne, Switzerland, confident he could prove his innocence and get the FIFA ban reversed, but he'll have to pay 100, 000 Swiss Francs (about N36.4m) appeal fee before his appeal could be entertained by the apex court of Sports.
Siasia was given until October 10, 2019, to make the payment or forget his appeal, but used his legal team to persuade CAS to give him a 5 month grace period to raise the appeal fee.
He vehemently denied the allegations of his involvement in a match-fixing, he said; "That's not correct. Nigerians know me too well. How can I get involved in match-fixing, knowingly or not? ," he said to CompleteSportsNigeria.
"What happened was that I was discussing with an agent over a job offer in an undisclosed Australian club. The job did not eventually come through anyway. But I was made to understand later that the man had previously been associated with match-fixing. Mine was just an honest discussion for job offer which never came through in the end."
Speaking about how he intends to raise the fund, the Bayelsa born tactician said;
"At the moment, not much has really come in. But I'm confident that before this month (February) ends, individuals and corporate bodies who want to render financial assistance would be able to respond positively,"
"There are promises here and there. And, of course, you know the situation in the country at the moment. But I still remain optimistic, given their words of promises that at most, by this February ending, I should be able to get enough financial assistance to sort things out".
"My lawyers made a strong appeal to CAS and now the case has been moved to March 19, 2020",
"They are very strict this time around, but I'm confident we will meet the financial demands before then."