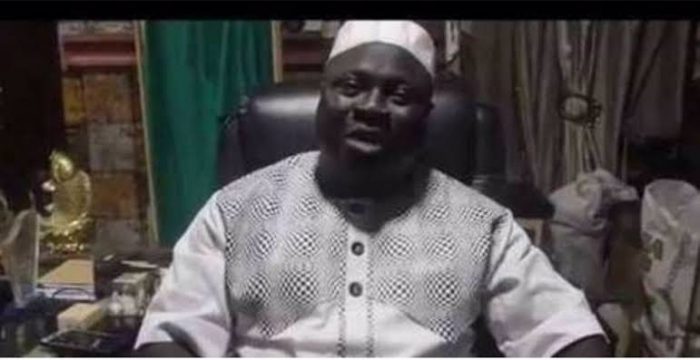 By Benson Michael, Taiwo Okanlawon
Investors from different areas in the Southwest on Tuesday stormed the LASU Road office of late Alhaji Fatai Yusuf, popularly known as Oko Oloyun, to plan how to collectively demand the money they invested in his Ponzi scheme.
Prior to the meeting, each investor confirmed they received a text message to converge at the Headquarters' office.
Speaking with PM News, Ibraheem Malik, who led the Investors, said the aim of the meeting was to stop investors from visiting the office individually to demand a refund in investment.
Ibraheem said the meeting was necessary to calm investors' nerves who have fallen sick out of fear and others who have been coming to harass staff of De Fayus International Limited.
Ibraheem, however, confirmed that a six-man committee has been established to represent all investors. He added that the committee's responsibility was to pay a condolence visit to the deceased family and also seek the investors' money after 41 days.
He, however, called for calm and pleaded with investors to desist from attacking the deceased family.
One of the investors who identified herself as Mrs. Opeyemi also urged other investors to exercise patience, adding that she invested in the Ponzi scheme to secure her future.
She said: "I believe we will get our money. Many investors are now on sick bed but we thank God for others that are here. I could remember that I suggested we create a platform where we can all communicate with one another, but we couldn't achieve that."
Another investor, who spoke with PM News confirmed that some of the investors had visited the deceased family house to protest. He added that the protest was prompted by the hostile approach from the workers at Oko Oloyun's office.
However, when PM News contacted Oko Oloyun's family, the brother of the deceased, Akeem Yusuf, said some investors have resorted to protest and using unprintable names against the family despite the widespread announcement that investors would be paid.
However, Akeem stressed that investors would be paid and suggested that impatient investors could go to court or police to report instead of spreading false news against the family.
He said:" They have been coming in forties, fifties to harass us at the family house, some who know us sometimes stop us on the road to demand their money. This is uncalled for. My father has been harassed on different occasions.
"The company is yet to be back on a full operation, we are still working on a lot of things so as to commence operation and I can assure you all investments will be refunded. We have announced, so please let them know they will get their money."
Akeem also accused the Nigeria Police Force of being irresponsible in carrying out an investigation involving the murder of his brother.
Akeem said some of the methods deployed by the police have frustrated plans to restart the organization as some senior staff who have nothing to do with the Option C Ponzi scheme were arrested.
It will be recalled that the death of Abdufatai Yusuf was linked to fraud which was unraveled in the Option C department of his organization.
Speaking on the matter, Akeem said: "Police have been doing a bad job, people, including senior staff who know nothing about Option C or Option C document have been arrested. They come to the office to arrest staff only with the aim to get them bailed. They need to do better, they must do better."