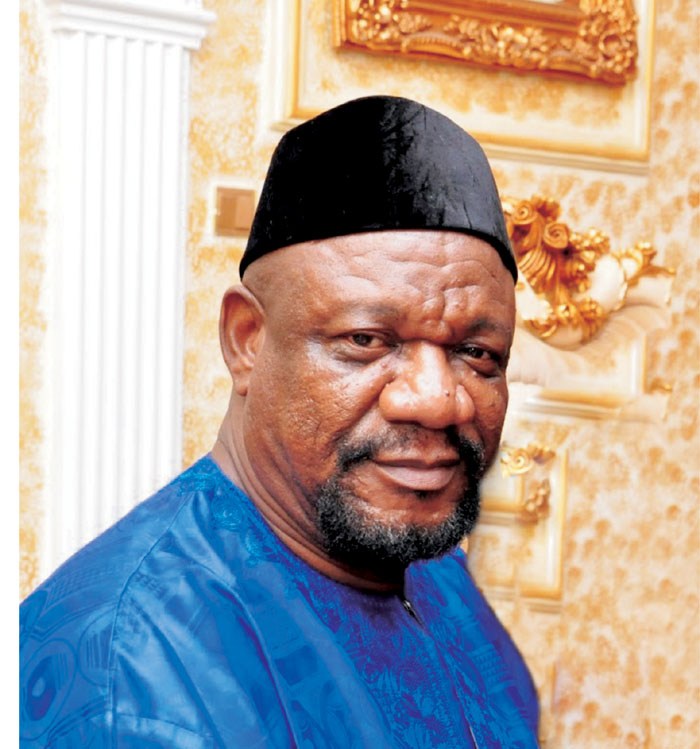 By Funmilola Olukomaiya
Multiple award-winning Nigerian actor and one of the fathers of Nollywood, Alex Usifo, was born in Lagos to Mr Barnabas and Mrs Patricia Anobi Omiagboon on April 16, 1953. It is no gainsaying that made a name for himself long before Nollywood became existent.
His father worked with the Central Bank of Nigeria at different branches in the country and rose to a managerial level before retirement. After a few years in Lagos, they moved to the city of Ibadan where Alex had his basic/primary education and then to Edo State after the civil war to complete his secondary education at St. John Bosco's Grammar School, Ubiaja.
Following his graduation from High School, he worked at NTA Benin (then Midwest Television). He was part of the crew that covered FESTAC '77 for BON (Broadcasting Organization of Nigeria).
After five years of very active service at NTA Benin, in 1978, he gained admission into SS Peter and Paul Major Seminary, Bodija, Ibadan to be trained for the Catholic priesthood. Though Alex wanted to become a catholic priest, he changed his mind and left the seminary in 1981 when he gained admission into the University of Lagos to study Mass Communication at a diploma level.
Usifo later earned a degree in English at Ambrose-Ali University with a 2nd-Class upper after which he proceeded to Ladoke Akintola University of Technology for his master's degree. In 2016, he earned a PhD in Information Resources Management at Babcock University, Illishan Remo.
Usifo's acting career kicked off in 1984 when he played a major role in the telemovie 'The Return of the Native'. He also took lead roles 'in Natas' and 'Two People'. He started attending NTA, Victoria Island to take part in the weekly series 'At Your Service' and was part of NTA productions' 'Echoes of Life' and 'Turning Wheel' between 1984 and 1987. He also starred in 'Super Story', 'This Life' and has starred in over 100 Nollywood movies, some of which include 'Okoro the Prince', 'Strong Men at Work', 'Trumpet of Death', 'Who Am I, Final Point', 'The Guilty', 'Azima, Silent Night', 'Desperadoes', 'My Love', 'Classical Fraud', 'Dangerous Sisters', 'A Soldier's Story 2: Return From The Dead' and many others.
The towering, baritone actor whose signature look is a clean-shaven head – his attempt at standing out as an artiste, is a member of Actors' Guild of Nigeria, Directors' Guild of Nigeria and Association of Movie Producers.
In 1988, Usifo gained recognition when he starred in Zeb Ejiro's soap opera, 'Ripples' where he played Talaab Abass. The show was a huge success as it broke ground in television because a few soap operas existed then. Talaab Abass was a villain, a character Alex interpreted with bulging eyes and a baritone voice.
He participated in stage plays including 'Awero', staged at the National Theatre, Iganmu. He also featured in Ola Rotimi's 'Our Husband Has Gone Mad Again!' which was also staged at the National Theatre.
In the late 80s/early 90s, Usifo founded a modelling agency in partnership with Andy Amenechi. He later opened his own Silver and Gold Productions agency, featuring models such as Sandra Petgrave and Toyin Raji.
Alex and his wife, Princess got married in 1993. They are blessed with four great children – Sarah, Isaac, David and Osedebame.
Alex Usifo to his credit has won several awards both locally and internationally some of which include Best Actor (African Collaboration) at the Ghana Movie Awards, Best Actor at the Legends of Nollywood Awards, Lifetime Achievement Award at the Nollywood Christian Fellowship Awards, Excellent Achievement in the Movie Industry at the Niger Delta Awards, Outstanding Achievement in Nollywood at the Bells University Awards, Award for Excellence in Artistic Creativity, Rotract Club of Sagamu Inspirational Award, Nollywood Icons Award at the Nigerian Film Corporation and many others.
Alex Usifo is one of Nollywood's most influential actors with an estimated net worth of $3million as at 2019.

Load more