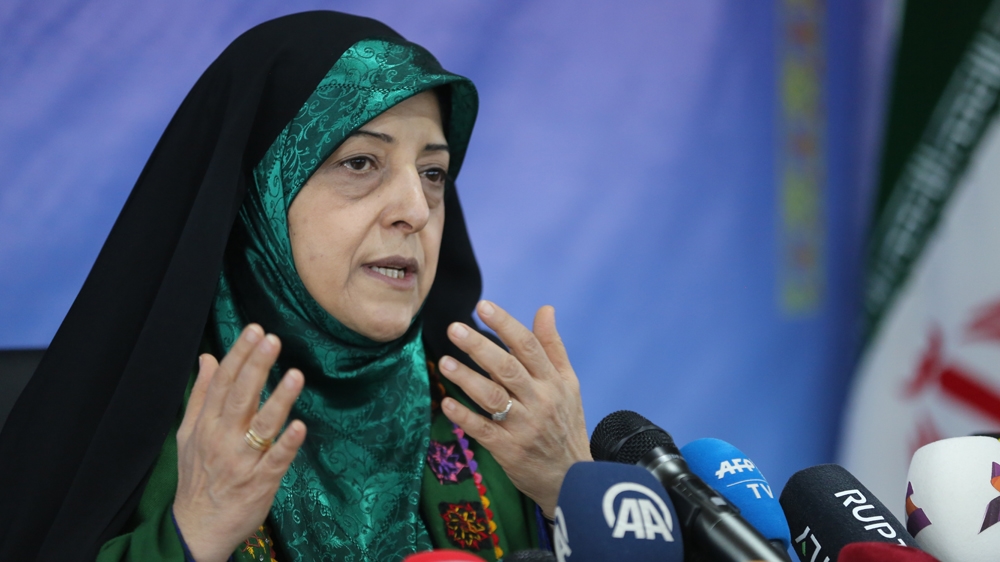 Masoumeh Ebtekar, Iran's vice president for women and family affairs, has tested positive for coronavirus, CBS reported Thursday, citing Iranian state media.
The vice president is also known as the English-language spokeswoman for the 1979 hostage-takers who seized the US embassy in Tehran and sparked the 444-day diplomatic crisis.
Ebtekar is the fourth Iranian senior official to be infected. On Tuesday, Iranian officials confirmed that Deputy Health Minister Iraj Harirchi had been infected and was under quarantine.
Iran has now canceled Friday prayers in the capital, Tehran, and elsewhere in the country. The move came in response to a drastic jump in the number of confirmed cases from 100 to 245, with 26 deaths.
The nation has seen one of the highest numbers of coronavirus cases both in the Middle East and in any country outside China, with 254 confirmed cases nationwide and at least 26 deaths.
The majority of Iranian cases are concentrated in the city of Qom, a holy city south of Tehran, but last week health ministry official Minou Mohrez said: "it's possible that it exists in all cities in Iran."
Concerns over the spread of the virus in the Middle East have prompted Saudi Arabia to restrict foreigners traveling to the kingdom for the Islamic pilgrimage to Mecca and other holy sites in the faith.
"Saudi Arabia renews its support for all international measures to limit the spread of this virus, and urges its citizens to exercise caution before traveling to countries experiencing coronavirus outbreaks," the Saudi Foreign Ministry said in a statement announcing the decision.
"We ask God Almighty to spare all humanity from all harm."