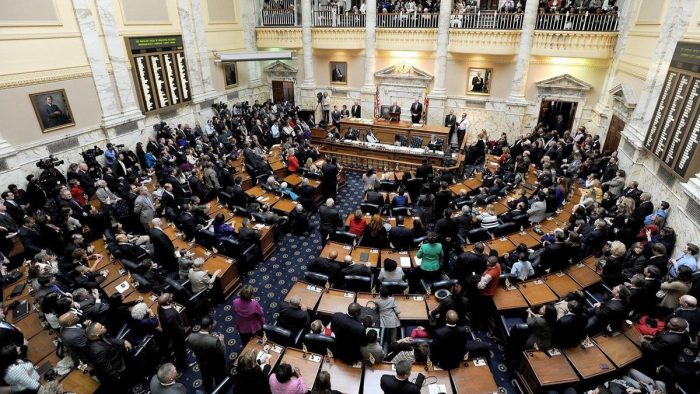 The Maryland General Assembly, United States, has hosted a Nigerian delegation to a dialogue aimed at promoting unity between indigenous and Diasporan ethnic groups of African descent.
Chairperson of Nigerians in Diaspora Commission (NIDCOM), Mrs Abike Dabiri-Erewa, and her counterpart in the House of Representatives Committee on Diaspora, Hon. Tolulope Akande-Sadipe, led the delegation.
Both officials were the special guests at Wednesday's event, which was attended by the Speaker of the Assembly, Delegated Adrienne Jones, the first female to occupy the office.
Also present were members of the black caucus in the House led by the Deputy Majority Whip, Delegate Darryl Barnes, and the Nigerian Ambassador to the United States, Amb. Sylvanus Nsofor.
Coinciding with the Black History Month celebrated every February in the U.S., the forum provided an opportunity for the delegation to showcase the country's rich tourism attractions and investment opportunities.
In separate remarks, Dabiri-Erewa and Akande-Sadipe reminded Nigerian-Americans of their roots and emphasised the need for them to contribute their quota to the development of their fatherland.
The NIDCOM chairperson seized the moment to market the government's `Door of Return' programme, which seeks to encourage Nigerians in the Diaspora to return home and invest in their country.
Held in October every year, the programme features visits by Africans in the Diaspora and people of other races to the Badagry Slave Route in Badagry, Lagos State.
The 2019 edition of the programme is captured in a documentary film titled, `Badagry: The Joy of Return', produced by award-winning Nigerian documentary filmmaker, Ronke Macaulay.
The 15-minute film was screened alongside another that showcases the rich cultural and tourism potential of the Oyo Empire, at the event.
Different speakers at Wednesday's forum called for unity among Africans, both on the continent and in the Diaspora, for the economic, social and political development of their communities and the continent.
The News Agency of Nigeria (NAN) reported that Dabiri-Erewa and Akande-Sadipe were honoured with awards by the assembly.