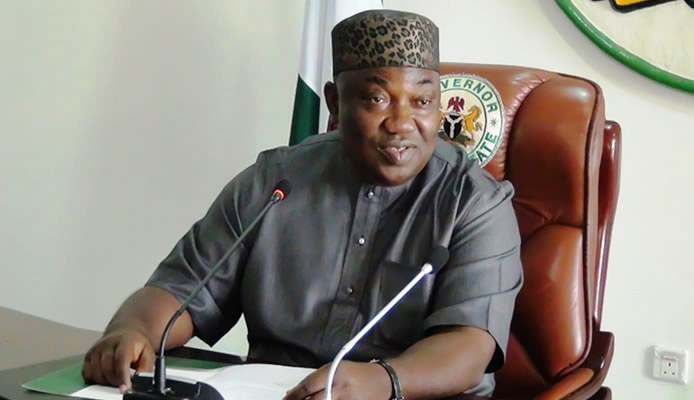 Gov. Ifeanyi Ugwuanyi of Enugu State on Thursday at the Government House in Enugu received the Torch of Unity for the 20th National Sports Festival (NSF) tagged "Edo 2020″.
Gov. Ugwuanyi, after receiving the torch, described the NSF as "a promoter of peace and unity of the country.
"I commend the Federal Ministry of Youths and Sports Development for sustaining the Festival which has enhanced sports development."
The programme of taking the torch the round the states of the federation is part of activities preceding the festival.
The Enugu state governor said the state had actively participated in previous editions of the festival and would continue to develop all aspects of sports activities in the state.
He charged the state's athletes to ensure their standing on the Festival's final medals table was better than what they had at the event's last edition held in December 2018 in Abuja.
Earlier, the South East Zonal Coordinator of the Federal Ministry of Youths and Sports Development, Jane Owoh, had said the torch began its journey to the states on Jan. 30.
Owoh said after President Muhammadu Buhari received the torch on that day, the torch had since toured all the states in the country's North Central, North East and North West zones.
She said that the festival had over the years proven to be a unifying factor among the citizens of Nigeria.
The festival is scheduled to begin on March 22, with athletes competing for 3,000 medals from 33 sports.