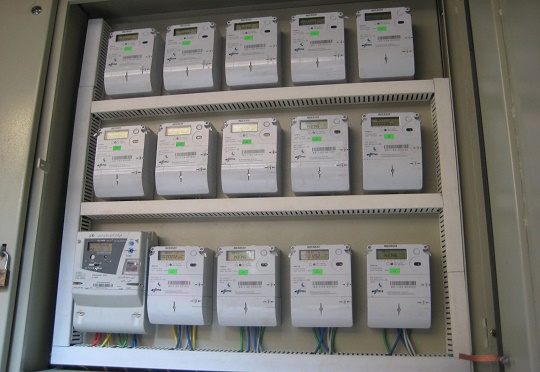 The Abuja Electricity Distribution (AEDC) has appealed to the Federal Government to reduce the 45 per cent import duties on meters to aid effective supply to customers.
Mr Ernest Mupwaya, AEDC Managing Director said this during an interactive session between the AEDC Executive Management Team and consumers in Abuja on Thursday.
Mupwaya said import duties of 45 per cent on meters will bring in more revenue into the treasury.
"But in terms of thinking holistically, we believe as DisCos, that the import duties should be waived for a period of bringing in meters as they have become important.
"If the meters are flooded in the environment, it means any customer who comes to say I do not believe in my estimated bill, the first thing is to plant a meter there.
"This means that the customer will pay what he consumes, he will be happy.
"No matter the arithmetic you do without a meter, you cannot convince the customer, so that import duty for us is an issue in which we must have one voice that it should be waived for the good of the economy," he said.
He said that meter was a game changer as it brought in harmony with customers, he said beyond metering the customers, AEDC must meter its transformers and lines because this helped to manage the equipment.
He said that AEDC had successfully metered 81, 533 customers under Meter Asset Provider (MAP).
Speaking on Tariff, Mupwaya said increase in tariff would guarantee mass investments in electricity and improved service delivery to customers.
"Without a decent tariff, you cannot improve the service and meters which are very key to improving collection.
"To win the confidence of customers that are paying for what they consume, tariff is very important to unlock the needed resources to transform the sector," he said.
He noted that government's support on tariff would drop from 54 per cent to 29 per cent, leaving 71 per cent for the customers.
The managing director explained that the current tariff was 46 per cent because government support was 54 per cent, bringing the total market remittance to 100 per cent.
He said, out of the 100 per cent expected revenue collection from customers, AEDC keep only 25 per cent of the total revenue collected.
A consumer, Mr Adamu Shittu, Public Relations Officer (PRO) Jikwoyi Landlords Association, urged AEDC to organise more customer relation programmes as this would bring about constructive dialogue.
He also said that service delivery should be improved before any increase in tariff.
Mr Chinedu Awonko, General Manager Oxford Hotels said that for most consumers, this was the right time to talk about tariff increase.
He said that exhaustive consultations with stakeholders should be done before talking of tariff rise.
They Nigerian Electricity Regulatory Commission (NERC) approved a new electricity tariff to be charged by the 11 Electricity Distribution Companies (DisCos) in the country with effect from April. The last review was done in 2015.
Under the new tariff regime, residential customers of AEDC that were paying N27.20 per unit would pay N47.09.

Load more