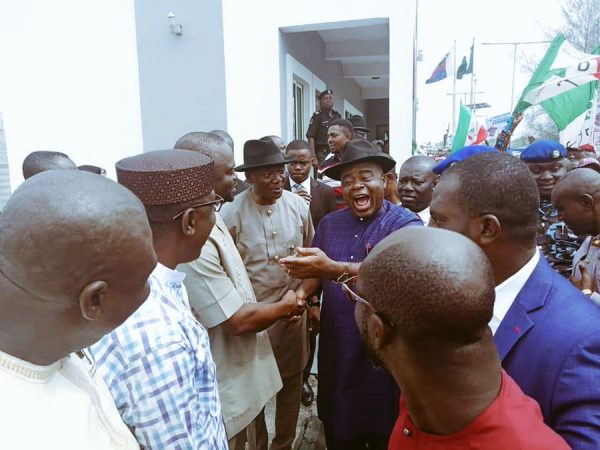 Governor Douye Diri of Bayelsa state, at a thanksgiving marking his Supreme Court triumph, said he will constitute his cabinet "in the next three months".
The Thanksgiving Service held at the King of Glory Chapel, Government House, Bayelsa, on Saturday.
"I won't be in a hurry to constitute my cabinet. I want the people of Bayelsa to be patient because I plan to painstakingly shop for credible persons to appoint.
"I need between two and three months to assemble a credible team to drive the policies of the state government under my watch."
He assured those to be appointed as commissioners that he would give them a free hand to run the affairs of the ministries and award contracts, while he and the deputy would merely supervise.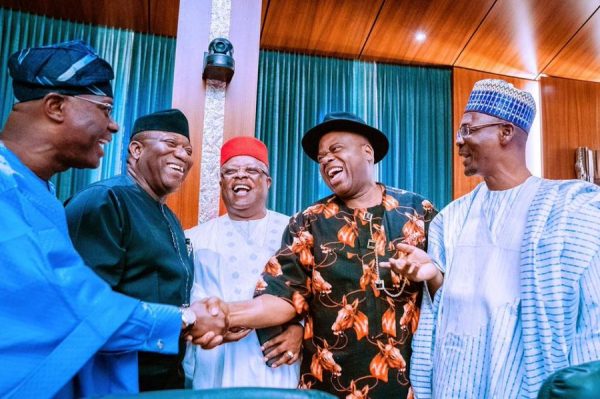 "Those that will make my cabinet will be given free hand to run their ministries including the awards of contracts,'' he said.
The governor added that the thanksgiving service tagged "Victory Thanksgiving", was put together to appreciate God for His intervention.
Diri, who was full of gratitude to God, described the Supreme Court's review verdict as an act of God that became a reality "through the wisdom and courage of the apex court".
According to him, "what happened only proved the fact that there is a God that rules in the affairs of men.
"His decisions are final and supreme. There is no Supreme Court greater than the Supreme Court of God.
"He gave that judgment through the learned Justices and some people felt they had to question Him. God spoke through that Justice that delivered the judgment.
"The Justice felt hurt that someone wanted to desecrate the temple of justice and imposed a cost of N10 million each, on two of the senior lawyers that represented the other party."
He said that without even consulting his deputy, he had decided that both of them would surrender their N20 million each, to the work of God.
He underscored the need for the opposition All Progressives Congress (APC), to embrace the olive branch extended to them for the sake of peace and sustainable development.
He said that intelligence report at his disposal indicated that some opposition elements were still bent on fomenting trouble over the victory of the Peoples' Democratic Party (PDP), at the Supreme Court.
He warned them to desist from "unwholesome activities" as his government would not hesitate to deploy the full weight of the law to maintain peace and order.
"As a people, let us learn to move ourselves upward and build on the prevailing peace in this state so that investors can come in and create employment for our young ones who want to work.
"This is why we have offered the olive branch and we expect them all to accept it.
"But, for those who refuse to accept it, and rather want to create trouble, they should realise that we are in government and in position to protect the state from bad elements."
Diri was sworn in on Feb. 14 following a Feb. 13 Supreme Court verdict that sacked the erstwhile Governor-Elect David Lyon.