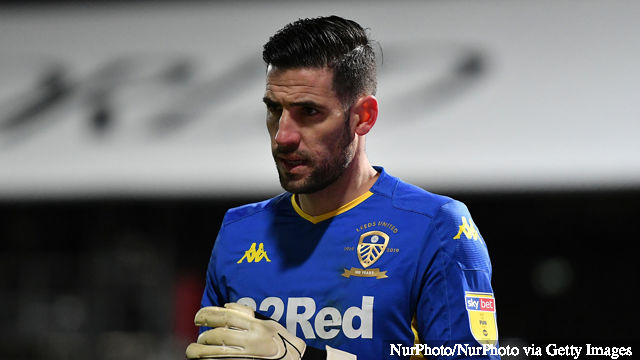 Leeds United goalkeeper, Kiko Casilla has been banned from eight matches and fined £60,000 after being found guilty of racially abusing Charlton Athletic forward, Jonathan Leko.
Football Association independent regulatory commission found Casilla guilty, even after he denied the charge.
The incident occurred during the September 28 match between the Championship sides, where the FA concluded on Friday that Casilla's remarks "made reference to race and/or colour and/or ethnic origin" of Leko.
Casilla was also instructed to attend an education course.
Under rules introduced for the 2019-2020 season, the minimum suspension for a player found guilty of an aggravated breach of the FA's discrimination rules is six matches, which can be increased depending on any additional aggravating factors.
Casilla tweeted: "The last five months have been the most difficult ones in my professional career.
"I am sure my family, friends, colleagues and the different technical teams whom I have been working with for all these years know that I would never use my words with a racist meaning.
"I would like to deeply thank Leeds for its support during this time and I appreciate the support of our amazing fans, whose warmth has strengthened me."
— Kiko Casilla 13 (@KikoCasilla13) February 28, 2020
In a statement, Leeds said: "We would like to make it clear that we do not tolerate any form of discrimination within our football club and we are a leader in the fight against discrimination within our wider community. However, it is important to recognise that Kiko has always denied making any racist comment.
"The FA panel have based their decision on the balance of probability rather than proving Kiko to be guilty beyond a reasonable doubt, which we have always believed is the more appropriate burden of proof."