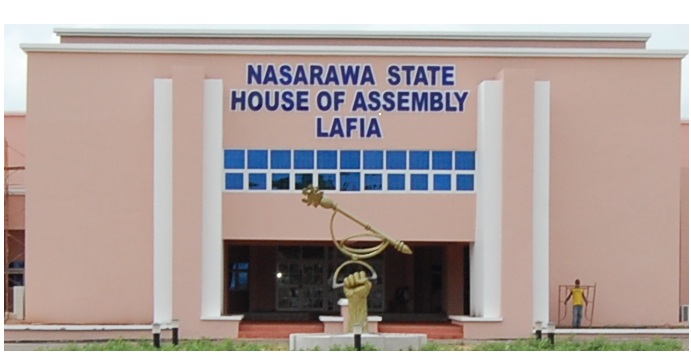 The Nasarawa State House of Assembly has directed the state Universal Basic Education Board (SUBEB) to revoke the contract for the construction of four classrooms at the Central Pilot Science School, Keana.
Mr Daniel Ogazi, the Chairman of the committee gave the directive when he led other members of the committee on a tour of SUBEB projects in Keana, on Monday.
Ogazi, who frowned at a situation where a 2017 school project was abandoned, called on SUBEB to, as a matter of urgency, revoke the contract.
"They should also see to the completion of the project in accordance with contract laws," he said.
The lawmaker called on relevant authorities to urgently address the issue of land encroachment in the school and others.
He expressed concern over situations where some contracts were overvalued, while others were under-valued, calling on SUBEB to look into the issue to avoid sub-standard project execution.
Ogazi observed that some of the contractors had yet to commence work on their projects and advised them to resume immediately or risk revocation.
He advised headteachers and community leaders to supervise construction work in their respective domains to ensure that quality work were done.
The lawmaker advised contractors to adhere strictly to their contract specifications by ensuring that standard works were done to ensure durability.
He also decried a situation where an individual would be using the structure of Obene Primary School, a government-owned school, for his own private school, adding that this was not acceptable.
"We will invite the Education Secretary of Keana Local Government to explain why private school is operating within the premises of a public school.
"We have heard similar cases in most of the places and fingers are being pointed at the education secretaries," he said.
Ogazi also condemned the renovation work at Obene Primary School, accusing the contractor of using sub-standard materials.
Some of the schools visited included LGEA Primary School, Agaza; Central Pilot Science School, Aloshi, Central Pilot Science Primary School, Keana and LGEA Primary School, Keana South.
Others were Obene LGEA Primary School, Keana, Kiza Central Pilot Primary School, Gidan Sule Primary School, RCM Primary School, Kadarko and LGEA Primary School, Kadarko North.