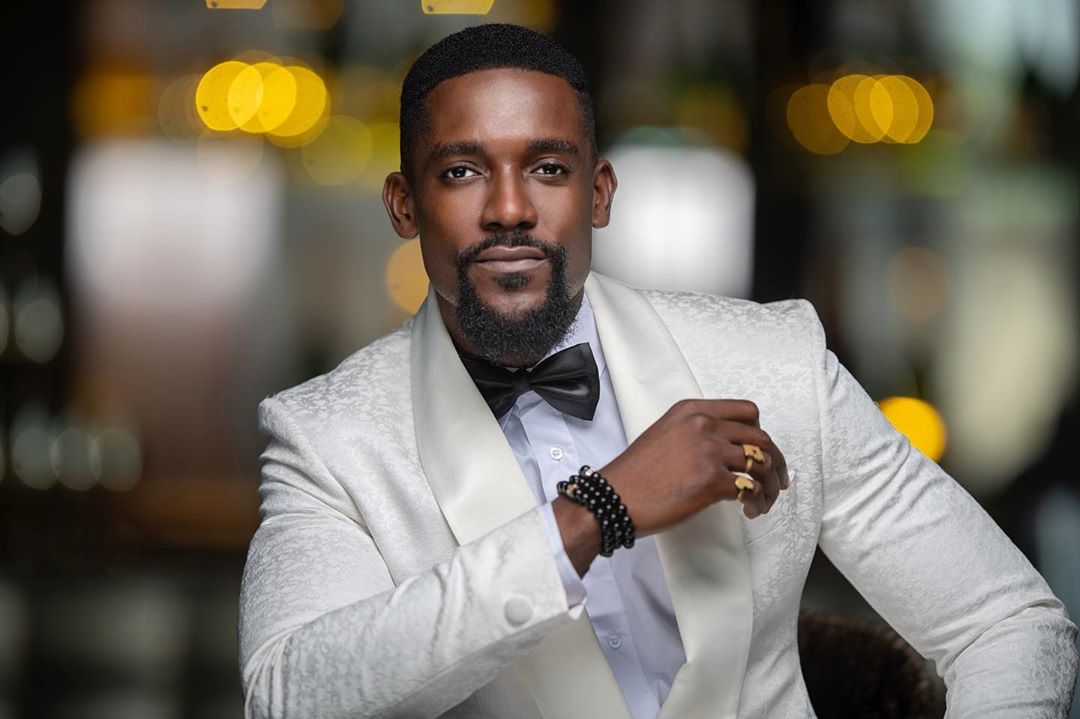 By Taiwo Okanlawon
Social media went agog after 2018 Big Brother Naija first runner up Cynthia Nwadiora popularly known as Ceec posted some romantic photos of her and Nollywood's seasoned actor, Mawuli Gavor, on Instagram, sparking dating rumours.
Ceec's caption on the post did not indicate that they were having any form of relationship, but in one of the photos she posted, Ceec was sharing a passionate kiss with the actor.
The kissing part made her fans curious and eager to know what's really going on with the duo.
Some suggested Gavor assisted the reality TV star in launching the new male series from her sporty fashion line. While some said CeeC as a businesswoman knows how to get the public attention and keep fans guessing.
However, not much is known about Mawuli Gavor, the actor and model who was spotted with the reality star.
Gavor is a Ghanaian born Nollywood actor, TV presenter, producer, and entrepreneur, who started off as an accountant before changing paths after being offered a brand ambassadorship from Martini in Ghana and Nigeria.
Before moving to Nigeria, Gavor spent most of his adolescent age in the US where he obtained a degree in Business Management & Finance from Franklin and Marshall College, Lancaster, Pennsylvania, USA.
Speaking about his acting career, an interview with Punch, he said "I always knew that I could act. I always knew I could do all of these things but the family I was born into was a 'finance family' so everyone studied Business and Finance." The actor also disclosed that he attended some acting classes to polish his acting skills even though he had the talent.
He was ushered into the heart of Nigerian fans, after taking up a role in "Hush" and went on to appear in films like "Obsession", "Rumor Has It" and "PayDay". One of his latest films came in 2018 when he appeared in the film "Chief Daddy" an erstwhile son of a multi-billionaire who included him in his will before his demise.
Recently, the actor starred in a Jamaican film titled "Joseph", his first major Afro-Caribbean collaboration. The film tells the story of a Jamaican guy connecting with his African roots.
Mawuli has made something out of his career in the entertainment industry by producing two films and in 2018, he won the award of Best Kiss in a movie alongside Odera Olivia Orji at the Bon Awards.
However, his relationship status remains in a tight lid, but the actor has stated that he believes in marriage and also revealed that his chances of marrying a Nigerian are high since he spent most of his time in Nigeria due to his work.
Load more