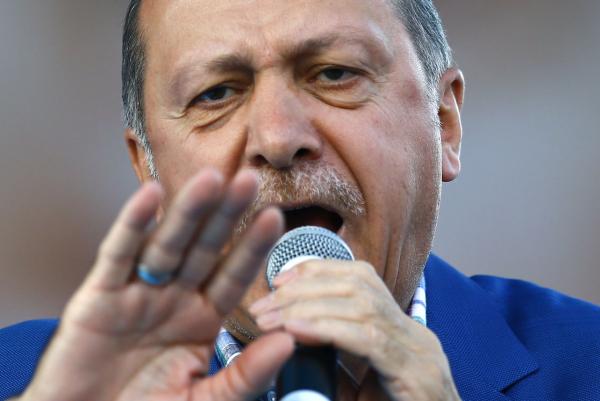 The European Court of Human Rights (ECHR) ruled on Tuesday that Turkish authorities had wrongfully detained a judge in the purge that followed a failed military coup in July 2016.
Judge Hakan Bas was one of 2,735 magistrates suspended on suspicion of membership in an alleged organisation run by U.S based Islamist cleric Fethullah Gulen.
Authorities blamed Gulen for the coup attempt against President Recep Tayyip Erdogan, also an Islamist.
Bas was detained and charged with membership of a terrorist organisation days after the coup attempt.
The ECHR ruled that Turkish courts had acted illegally in taking mere suspicion of membership of a terrorist organisation as adequate grounds for detaining Bas ahead of trial.
They had also violated European rights law by detaining him without any serious evidence against him, and by the lengthy period between his detention days after the failed coup and the next time he was brought before a judge in September 2017.
Bas was convicted of membership of an armed terrorist organisation in 2018 and released on the basis of time served. He is appealing the conviction.
The court ordered Turkey to pay him 6,000 euros (6,676 dollars) compensation.
In April the ECHR found against Turkey over the pre-trial detention of former Constitutional Court judge Alparslan Altan, who was caught up in the purge and jailed for over 11 years on similar charges in March 2019.
Tens of thousands of people have been detained in the post-coup crackdown, and even more police, military, civil service and judicial personnel have been sacked or suspended.
(dpa/NAN)