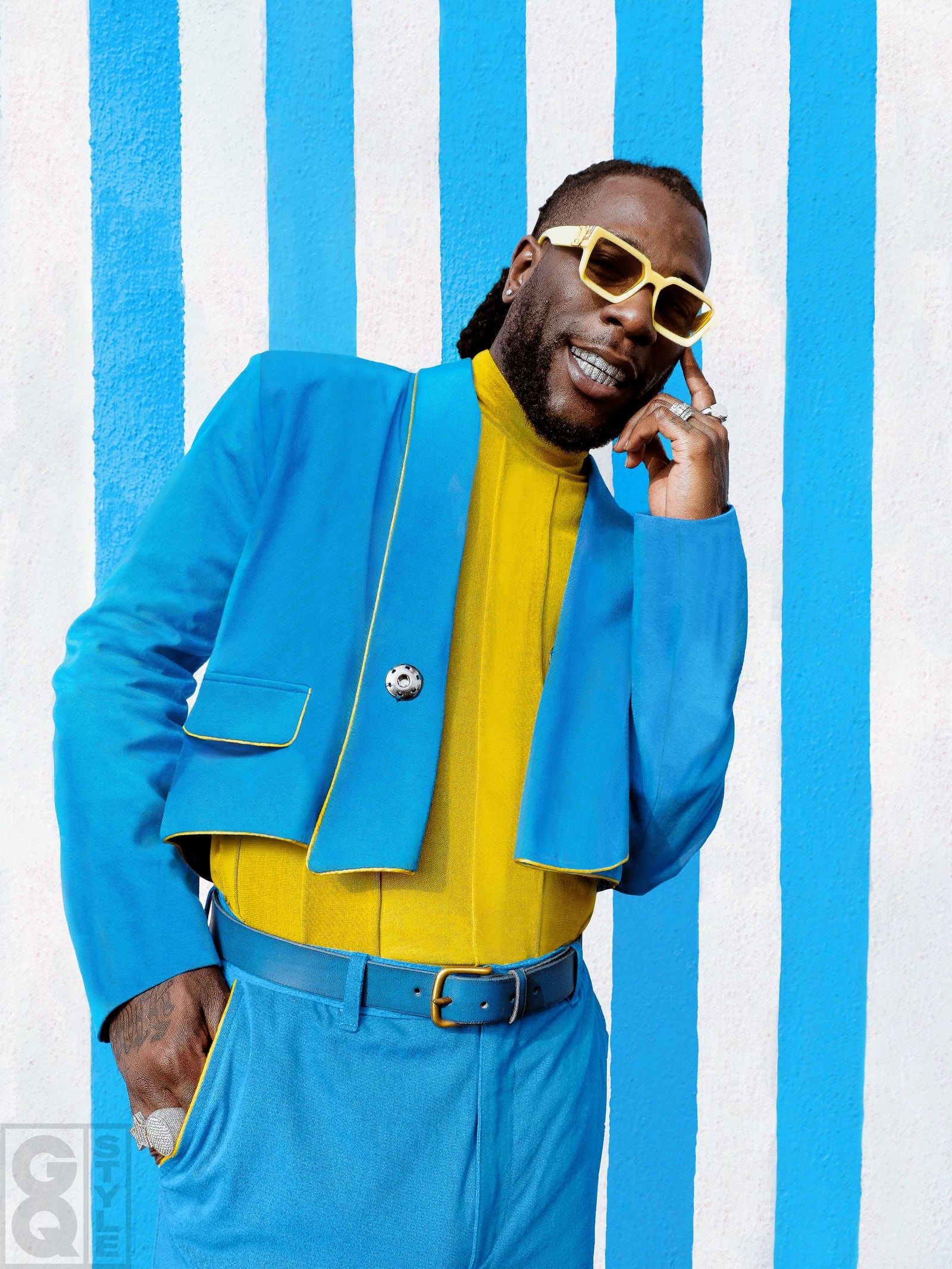 Nigerian Grammy-nominated artiste, Damini Ogulu also known as Burna Boy has disclosed that sitting for interviews makes him very uncomfortable more than going on a tour.
The singer made this known in an interview with Nigerian-American entertainment journalist Lola Ogunnaike, where she sheds new light on the often reserved artist, his Grammy nomination, among other issues.
The story, entitled "Burna Boy, Global Giant" which featured in the latest issue of GQ magazine also sees the African Giant addressing hopes for a united Africa, comparisons to the Nigerian legend Fela Kuti, and touches on the comments he made last year about refusing to perform in South Africa following a spate of xenophobic attacks in the country.
According to Ogunnaike, she had been warned that Burna isn't a fan of Interview, and he didn't prove her wrong.
"Initially his answers are terse, his eye contact scarce, his wariness palpable. Baus and Burna's music-label publicist, who have insisted on being present throughout our entire discussion, shift awkwardly in their seats. If Burna's intention is to make us all uncomfortable, he has succeeded," Lola Ogunnaike wrote about Burna Boy's demeanor during the interview.
Burna Boy later explained during the course of the interview that he finds Interviews stressful.
"It's not that I hate interviews," he told Lola Ogunnaike, "It's just that I find them stressful. I find them more stressful than going on tour. Because most of the questions you all ask are very direct, simple questions. But then I answer simply, and then you're waiting for the rest like there's supposed to be a rest of the answer when there really isn't."
He also disclosed that he was in Paris for the tour of his album, "African Giant" when he received the news that he had been nominated for the Grammy awards.
"My uncle ran into my hotel room screaming that I was nominated. We were all so happy," he shared.
.@burnaboy is trying to wake up africa https://t.co/OnMs1L5ejR pic.twitter.com/ZhqCIpN6K9

— GQ Magazine (@GQMagazine) March 4, 2020
Speaking about comparisons between him and the iconic Nigerian musician Fela Kuti, Burna said, "Fela is my inspiration and my childhood hero, so if you think comparing me to Fela is honourable, it's actually not. It actually makes me feel weird. Fela was Fela, and if it wasn't for Fela, there probably wouldn't be any me, so I don't understand the comparison."
Burna Boy also addressed the comments he made last year about refusing to perform in South Africa following a spate of xenophobic attacks in the country, which led to the cancellation of the 'Africans Unite' concert, which he was set to headline.
"It's all just very fucked-up and twisted, and I wish to God that it wasn't so, but it is, and all I can do is try and do my part to change it, no matter how small that part is. It's almost as if the oppressors have won when the oppressed start acting like this.
"My family is Africa, which is why you will hear me speaking on the South Africa issue, which is why it strikes a nerve. It's almost like having your whole body, and your hand is not working. That's what it feels like.
"There's too much going on in the world for everybody to just care about being fucking rich and fucking Instagram-clouded; everybody can't be that. The more of that there is, the more the world suffers, and what's important just goes down the drain and the downward spiral continues. It's even accelerated. Now is the time. Everybody should wake the fuck up. South Africa and the whole of Africa needs to wake the fuck up."
On Uniting Africa with Music: "The reason for everything I do and how I do it is for one goal and one goal only, and that's the eventual unity of Africa. One day we'll have one passport, one African currency, one Africa. Then and only then will my mission be complete.
"But that's why I'm going to keep on fighting for it, and that's why I'm going to keep pushing this message in my music. Because I want my children and their children to be proud to be African, to own a part of Africa. What I don't want is for my children to still feel like foreigners in their own home."